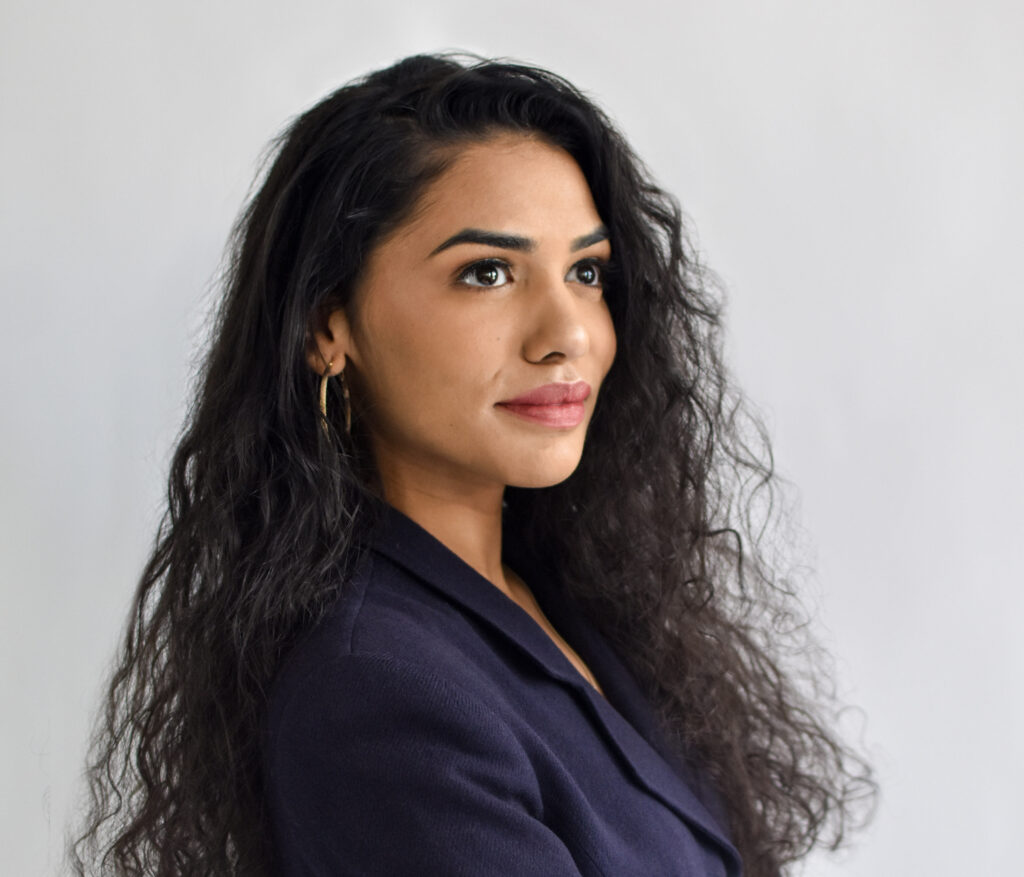 In the swirl that is Connecticut's 23rd Senate District, Juliemar Ortiz, no stranger to media and political campaigns, has entered the arena.
The former press secretary to Lt. Governor Susan Bysiewicz has officially announced her candidacy seeking the seat of indicted State Senator Dennis Bradley scheduled for trial next month for alleged manipulation of Connecticut's public finance program. She enters the race with Assistant Chief Administrative Officer Herron Gaston the favorite of the political establishment. Bradley is seeking reelection as his trial looms.
In a nutshell, what is her political mantra? Think U.S. Representative Alexandria Ocasio-Cortez. Humble background, outspoken on social justice issues, straight shooter; she will try to drive a wedge between herself, the status quo and Bradley's current predicament, framing herself as the viable reform alternative.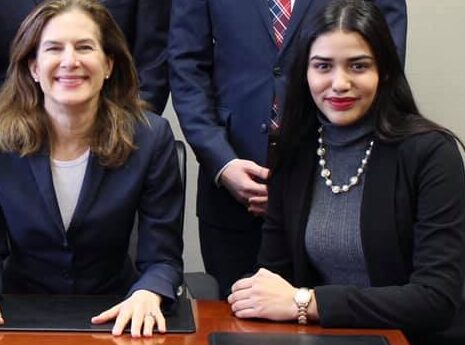 As a former press aide for Connecticut Senate Democrats she wrote a solid straight news release leveraging her journalism background. Ortiz is well known within campaign insider circles, not so much with heavily Hispanic-and-Black district residents at large. She's an intriguing entry, but she must be deft at juggling various personalities that seem like a support fit for her. Example: City Councilwoman Maria Pereira will likely emerge as a key operative in her race, especially in organizing a needed absentee ballot operation so critical in Democratic primaries. Pereira has solid bona fides in this area of campaigning. Ortiz would seem like a candidate the community group Bridgeport Generation Now Votes can embrace. Problem is Pereira and Gen Now folks cannot stand each other.
Good luck juggling that, Jmar, and others.
Key also is meeting the financial threshold to receive a roughly $100,000 grant from the Citizens Election Program of publicly funded races. See her donation page Juliemar Ortiz
In a few weeks, delegates to the 23rd convention will meet to endorse a candidate. Gaston is the favorite for the endorsement. Can Ortiz manufacture nine votes, or 15 percent support, to qualify for the August primary? If not, she must petition her way onto the ballot.
The district covers roughly two thirds of Bridgeport and a portion of western Stratford.
News release from Jmar:
Life-long city resident Juliemar Ortiz, an advocate, organizer, and consultant officially announced today her candidacy for Connecticut's 23rd State Senate district, representing Bridgeport and Stratford. Her announcement comes after filing the necessary paperwork earlier this month with the State Elections Enforcement Commission (SEEC).

"It's time for Bridgeport and Stratford to have a new voice and a fresh vision in Hartford," said Ortiz. "I am running for State Senate on a people-first campaign focused on political, economic, and social justice issues that cannot continue to be ignored. Our communities have seen too much corruption, indictments, and mismanagement and we are tired of self-serving politicians who put their own interests above the people."

Ortiz will be seeking the Democratic Party's endorsement with the hopes of increasing women representation on Bridgeport's male-dominated legislative delegation. She would also make history as the first Latina elected to the Connecticut State Senate.

Born in Aibonito, Puerto Rico, Ortiz moved to Bridgeport with her family at the age of one and pointed to her deep roots in the community as the focus of her campaign. A former journalist, Ortiz values transparency and accountability in state and local government and will lead with facts and truth over political convenience.

"As we continue facing difficult times our district deserves a leader who will represent them with integrity, a leader who is one of them, who understands their issues, and isn't afraid to speak truth and fight for what's right," Ortiz said. "I've made the decision to run for State Senate because I believe people need someone who will put their interests first and fight for their needs above all. I am that person."

Ortiz hopes to continue the great work of former State Senator Edwin Gomes, who passed away in 2020 and who she worked for at the State Capitol as a press aide.

"Senator Gomes set the gold-standard for elected office and was a tireless advocate for working families," she said. "As the next State Senator for the 23rd, I will walk the path he forged as an advocate for the people and work with a passion to usher in a new era of justice, equity, and progress for our communities."

Ortiz graduated from Bassick High School and earned a bachelor's degree in Journalism and Communications from Southern Connecticut State University. She was the first female General Manager of SCSU TV and received the university's President's Award and Robin Marshall Glassman Outstanding Journalism Graduate Award.

Her interest in politics peaked while working as a journalist covering public safety, politics, education, and breaking news. During heightened civil unrest she decided to leave her journalism career to work in state government, serving as a press aide for the Connecticut Senate Democratic Caucus and later being appointed Press Secretary to Lt. Governor Susan Bysiewicz.

In 2020, Juliemar returned to Bridgeport as Government and Community Liaison for Park City Wind, Connecticut's first offshore wind farm. Today, she works as a non-profit consultant focused on environmental justice and youth programming.