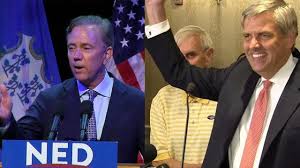 At times like this we must recall the visionary view of OIB friend Phil Smith who noted decades ago "Some towns play political softball, other towns play hardball … in Bridgeport they play hand grenades." Maybe it's time we import our favorite sport in town to Connecticut's governor race.

Gary Rose, head of the Department of Government at Sacred Heart University, told CT Post reporter Ken Dixon this could be a major mud show.
"It might be the most vicious in state history," he said, noting that so-called Super PACs, with vast outside spending capabilities will flow into the state as well as the personal wealth of Lamont and Stefanowski, neither of whom is in the state's voluntary public-financing program.

"I think this race is up in the air too," Rose said. "I think the demographics favor Lamont, but many issues favor 'Bob the Rebuilder,'" Rose said, referring to Stefanowski. "The election will be decided in the suburbs. The rural communities will support Stefanowski, the cities will vote for Lamont, and the suburbs will determine the winner."
Full story here.