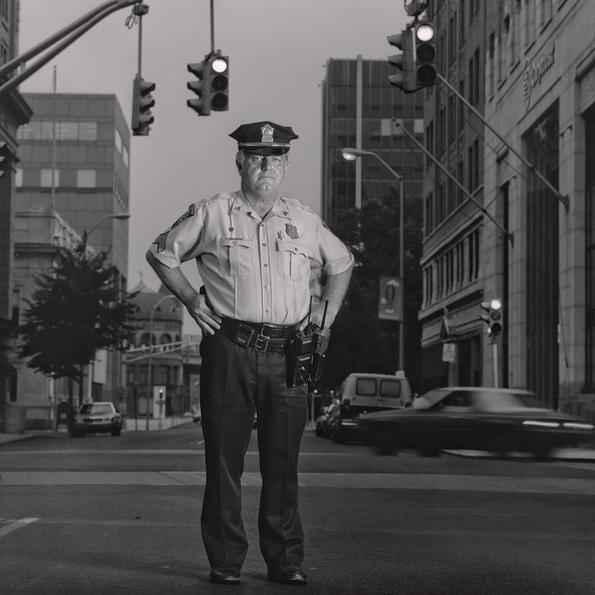 Gene O'Neill was an original. He could negotiate people to places they didn't even know they were going. Charming, accessible, diplomatic; he enjoyed the dexterity of a Swiss Army knife to get things done. He died on Friday from Covid-19, according to his funeral home obituary. He was 87.
"I'm a politician," he'd say unabashedly.
Want to get stuff done? Go to Gene O'Neill. Want Yankee tickets? Gene O'Neill. Need a place to live? Gene O'Neill. You in trouble? Yup, see Gene O'Neill.
Geno, as so many called him, was the number-one go-to guy in Bridgeport. In 2009, after 53 years as a cop, security official with the Board of Education, director of Park Police and a whole bunch of stuff in between, Geno, age 75, retired from city service.
In recent years, due to illness, he took a step back from the city scene. He also served on the Democratic Town Committee in the 134th District.
Geno was old Irish, they don't come like him anymore. The consummate problem solver, personality juggler and bon vivant. He was born Aug. 24, 1933 when the city was a much different place. He graduated from Fairfield Prep in 1951, took a job with the Underwood Corp. before joining the PD in 1956 and was sworn in by Bridgeport's Socialist Mayor Jasper McLevy who served 1933-57.
I first met Geno as a young scribe in the early 1980s after I had written an article about the top 100 wage earners for the city. Geno, via overtime, was right at the top. Back then it was not uncommon for a scribe to receive a nightstick across the headlight to vehicle, such was the mentality of the PD's finest when it was poked in the eye editorially.
One day I'm hanging out in the lobby of the PD when Geno makes his avuncular introduction: "You think this job is easy? Come out with me any time you want and I'll show you what it's like." In time I'd appreciate his handiwork such as 1985, I'm a 27-year-old administrative aide to Mayor Tom Bucci and looking for an apartment in the city.
I flagged Geno in front of City Hall as he was cruising Lyon Terrace toward the PD. "I'm looking for a place to live." Geno didn't miss a beat.
"Go see old man Sullivan. He has a place in Black Rock off Harborview near the market. Tell him I sent ya. You'll get a good deal."
Jeremiah Sullivan, 85 years old, was an absolute prince who owned a three-story at the corner of Harborview and Woodland, a cold flat with a gas stove to heat the third floor and a gas refrigerator. That's right, hot makes cold, go figure.
The place was perfect for me. I was broke and my starting pay working for the mayor was $23K a year doing media, speeches, constituent services, mayor's schedule, night meetings. (Now the job pays more than $100K, but who's counting?)
How about it, Mr. Sullivan, can I have the place? "Sure, you can have it for $275 a month."
Jesus, I was speechless, then exhilarated. Black Rock for $275 a month! I spent seven years in that apartment, and the rent never hit $400 a month.
Thanks to Gene O'Neill.
His funeral home obituary:
Eugene (Gene) P. O'Neill, 87, died on Friday November 20, 2020 from Covid-19. Gene was born and raised in Bridgeport. He loved the Park City and dedicated his career to serving his fellow residents. He was a member of the Bridgeport Police Department for thirty-seven years, retiring at the rank of Sergeant. He went on to serve as a Bridgeport Police Commissioner, and as Head of Security for the Board of Education. His commitment to the city was so steadfast that he was often referred to as Bridgeport's unofficial mayor. He donated his time to many local charitable organizations, especially St. Vincent's Swim Across the Sound. An avid walker, he could be found most mornings with his walking group strolling the shoreline at Seaside Park.

Gene is survived by his cherished wife of 65 years, Cornelia (Nell) O'Neill; his son Ken and his husband Marcus Edward of New York; his brother, Rev. John J. O'Neill, M.S., and his three sisters, all Sisters of Mercy, Sister Mary O'Neill, RSM, Sister Ann O'Neill, RSM, and Sister Peggy O'Neill, RSM. Gene is also survived by his brother-in-law Michael Nastu, sisters-in-law Sophie Pittu and Barbara Felner, several nieces and nephews, and many cousins. He was predeceased by his parents Eugene J. and Anne Crehan O'Neill, his son Eugene M. O'Neill and his nephew Jeffrey Pittu.

In light of the global pandemic, a Memorial Service will be scheduled for sometime in 2021.The family asks that you honor Gene by following his example of kindness and compassion for others, particularly during the challenging months ahead. The Commerce Hill Funeral Home, 4798 Main St. Bridgeport has been entrusted with the services. For online condolences and memorial tributes visit us at commercehillfh.com