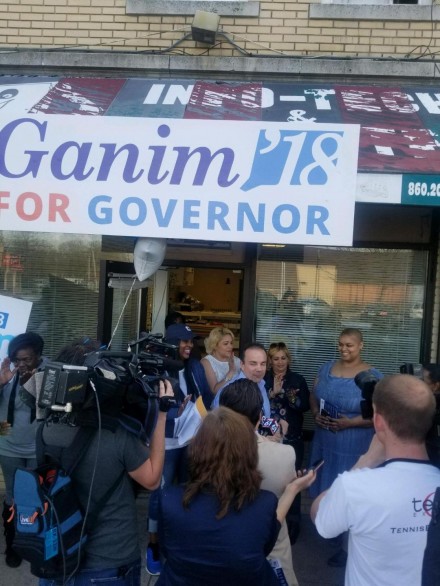 Tuesday was the first day candidates for statewide office could canvass signatures from Connecticut electors to qualify for the August 12 primary ballot. Mayor Joe Ganim, for one, opened a headquarters for governor in Hartford–he also has campaign locations in Bridgeport, New Haven and Waterbury–to kick off the petition drive. He has company in that effort.


From CT Post reporter Ken Dixon
Republicans Mike Handler of New Canaan, David Stemerman of Greenwich and Bob Stefanowski of Madison will need 9,081 valid signatures submitted to the secretary of the state by June 12 to get on the August 12 ballot. Ganim and Guy Smith, who last month announced that the Democratic Convention is "rigged" for Ned Lamont of Greenwich, need 15,458 John Hancocks.

Both totals equal 2-percent of enrolled party members. Those who receive 15 percent support among the delegates at their respective conventions, do not need to collect petition signatures to qualify for the primaries.
Full story here.