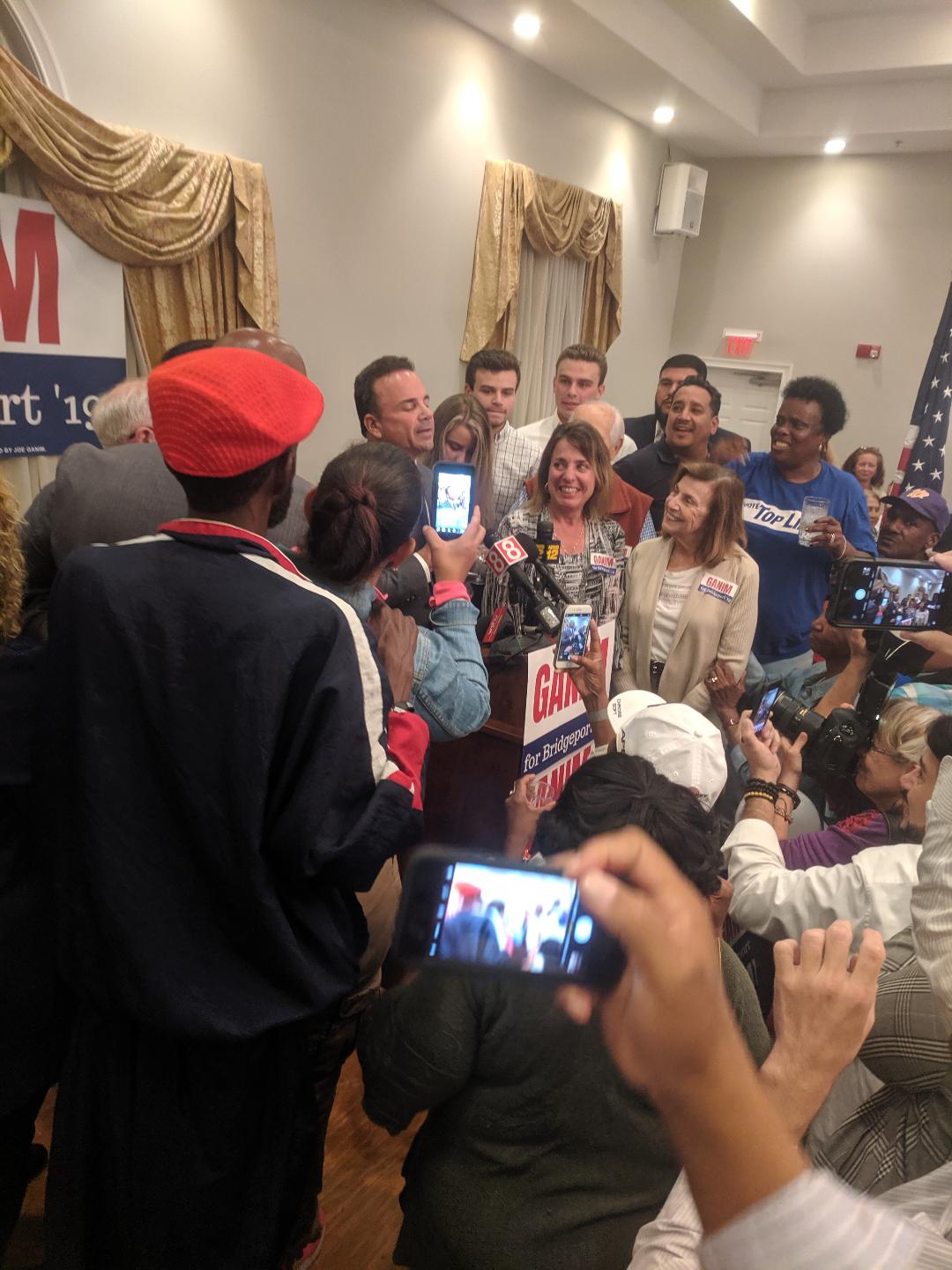 What a crazy night. The Democratic establishment's vaunted absentee ballot operation has rescued Mayor Joe Ganim, according to unofficial results.
Returns show State Senator Marilyn Moore winning the machine count citywide by roughly 350 votes including victories in a number of precincts over incumbent Ganim such as Black Rock, West Side, West End and North End. But Ganim won the absentee ballot count 923 to 303. Democratic Registrar Sandi Ayala has declared Ganim the unofficial winner by roughly 250 votes.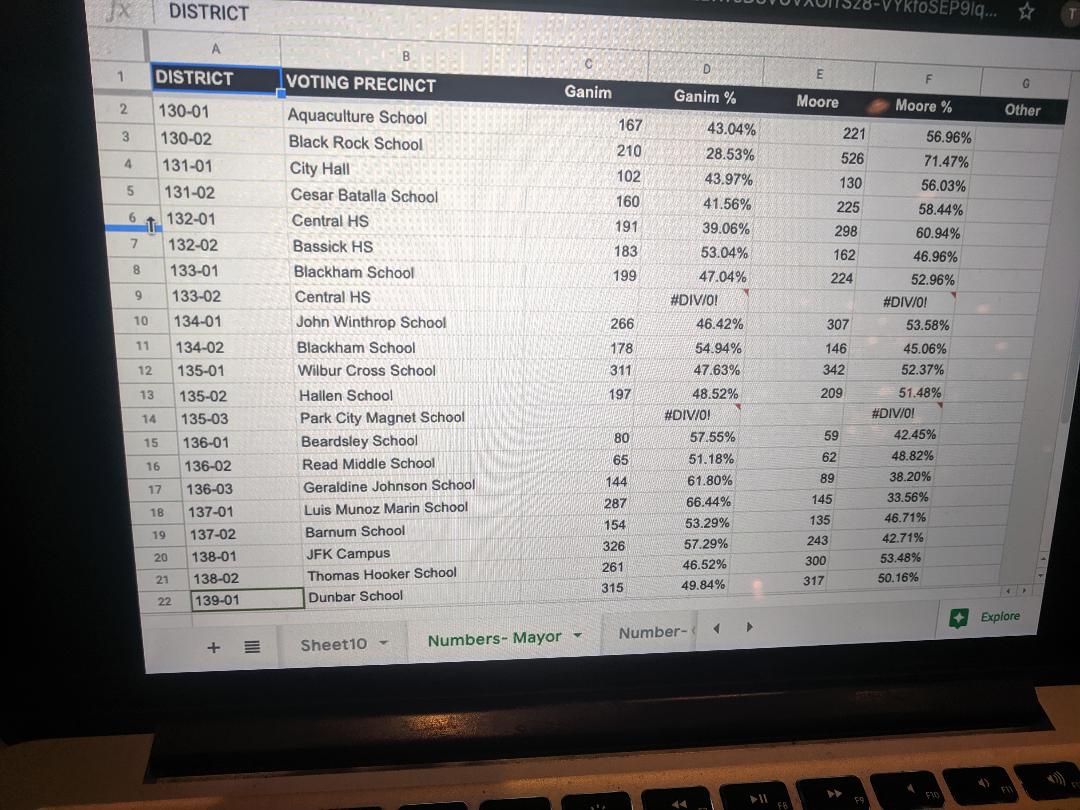 Above, partial list of the unofficial machine totals without absentee ballots
Unofficial results, including absentee ballots: Ganim 5,269 votes and Moore with 5,021.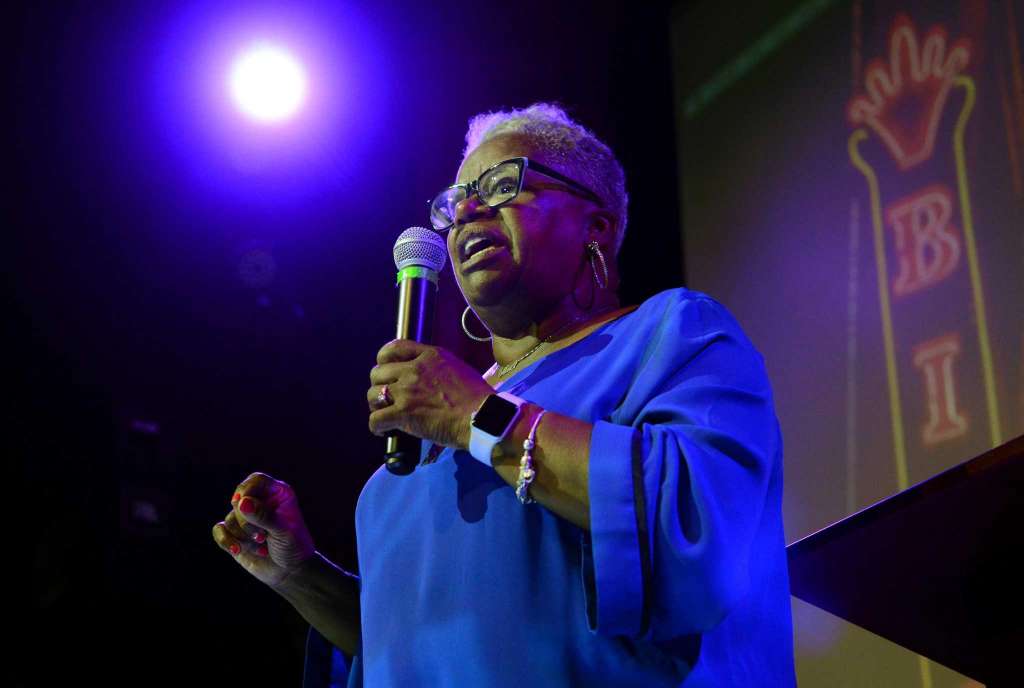 Moore won in unexpected places including West End precincts where Ganim was expected to run strong such as Aquaculture and Batalla. Ganim won a number of East Side precincts but not nearly by the amount expected.
In the end it was the legendary absentee ballot operation by the city's Democratic organization that provided a safety net for Ganim aided by political warriors City Clerk Lydia Martinez, and district leaders Wanda Geter-Pataky, Ralph Ford, Steve Nelson and others.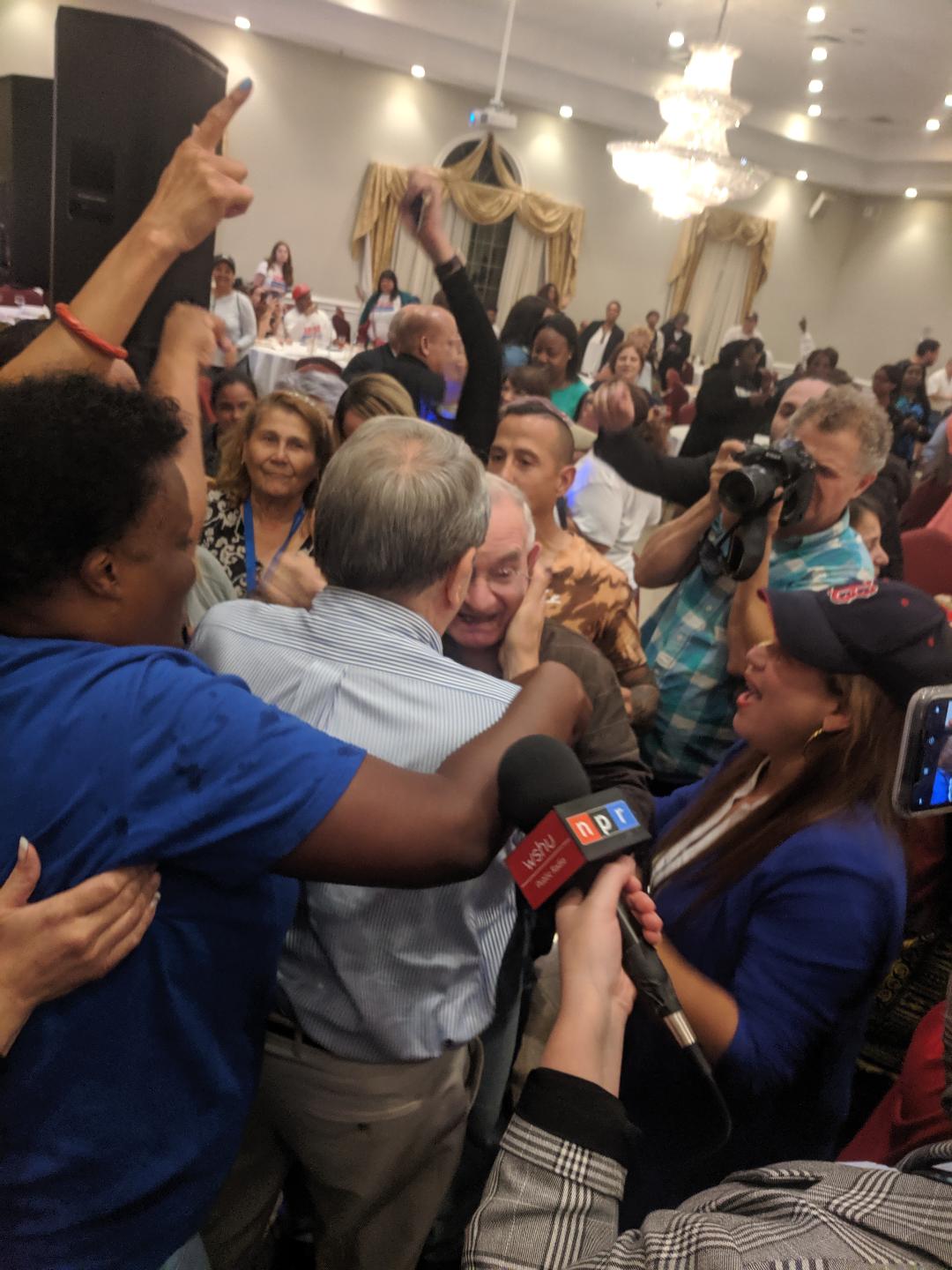 The early somber mood at Testo's Restaurant, as a result of the machine count totals, exploded into exhilaration at 9:15 when Democratic Town Chair Mario Testa announced the numbers that put Ganim over the top unofficially.
"Four more years for Bridgeport progress," Ganim thundered to hundreds in the Testo's ballroom.
Ganim supporters, including many city employees swarmed Ganim in the ballroom in a mega sigh of relief.
Moore, outspent heavily, provided a scare. Could the unofficial win end up in court?
Late Tuesday afternoon the Office of the Connecticut Secretary of State announced Moore had failed to qualify for an expected November ballot spot on the Connecticut Working Families Party line, as well as a petitioning candidate, apparently coming up short in the number of petition signatures required to make the ballot.
This adds another chapter to the surreal episode that is Bridgeport politics, a city that rarely disappoints for its twists and turns that can cause whiplash.
Stay tuned on that front.
Testa didn't waste any time addressing the crowd in his restaurant ballroom, thanking the party apparatus that's the mother's milk of protection when his candidates are in jeopardy of winning. The town chairman, fearing a machine count loss, had urged political operatives to bank as many absentee votes as possible. In the end, they were needed to put Ganim over the top.
Why so close? Ganim political operatives, even prior to disclosure of the vote tallies, shared a recurring theme they heard on the Ganim trail: after voters gave Ganim a second chance four years ago in his remarkable return to the mayoralty following his 2003 conviction on public corruption charges, he dared to run for governor. Many voters felt betrayed after giving him a second chance, coupled by Moore's legislative profile in higher-turnout areas.
In addition, voters did not experience the city progress the past four years Ganim exhibited in his first tenure as mayor from 1991 to April 2003.
Ganim supporters, musing the result over cocktails in Testo's bar, said City Councilwoman Mary McBride-Lee's assertion that Moore wasn't black enough for her support had thrown a verbal grenade into the final days of the race that turned off voters.
For the most part the city's African American vote was essentially split between Ganim and Moore judging by the results at Dunbar, Hallen and Wilbur Cross with many black females breaking for Moore in the final days following the controversial remarks.
Dunbar School, in the East End, was a significant battle ground precinct. Ford, the East End district leader, played a significant role keeping that neighborhood vote close for Ganim as the tide was breaking for Moore.
More to come about the potential legal machinations regarding Moore's path to a general election line.
Outgoing Board of Education member Maria Pereira and her running mate Samia Suliman defeated City Council incumbents Nessah Smith and Karen Jackson in the Upper East Side 138th District.