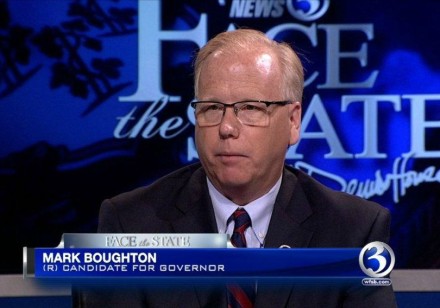 Danbury Mayor Mark Boughton, the Republican-endorsed candidate for governor, is playing it cool against four rivals in the August 14 primary, Tim Herbst, Steve Obsitnik, David Stemerman and Bob Stefanowski. Relying on a few well-placed jabs, he's largely staying out of the GOP tit-for-tat scrum. So far, various polls show Boughton's strategy is on the mark with about two weeks left where the grind of identifying your friends and dragging them out becomes paramount.

Hartford Courant scribe Neil Vigdor has more:
While his opponents eviscerate each other in debates and television ads, the play-it-safe primary race strategy of Mark Boughton, the endorsed Republican for governor, creates the impression of a candidate who thinks he's got this race won.

Some GOP veterans say Boughton knows he has little to gain from taking an aggressive posture against his four challengers, especially with just over two weeks to go in the race. Primary day is Aug. 14.

… "Generally speaking, the candidate at the top of the ballot, which is Mark, gets a 5 percent bump," said Liz Kurantowicz, a former chief of staff for the Connecticut GOP and political consultant from Fairfield. "You take that, plus the fact that he has a fairly broad base of support, I'm sure they're thinking they just have to stay out of the mudslinging."
Full story here.