Mayor Joe Ganim and State Senator Marilyn Moore are making their final pitches in advance of Tuesday's Democratic primary. This weekend is all about the touch tone of campaigns, reminding voters who expressed their fidelity to come out for the cause.
For Moore, part of her closing message centers on toughening up the contrast in this mail piece: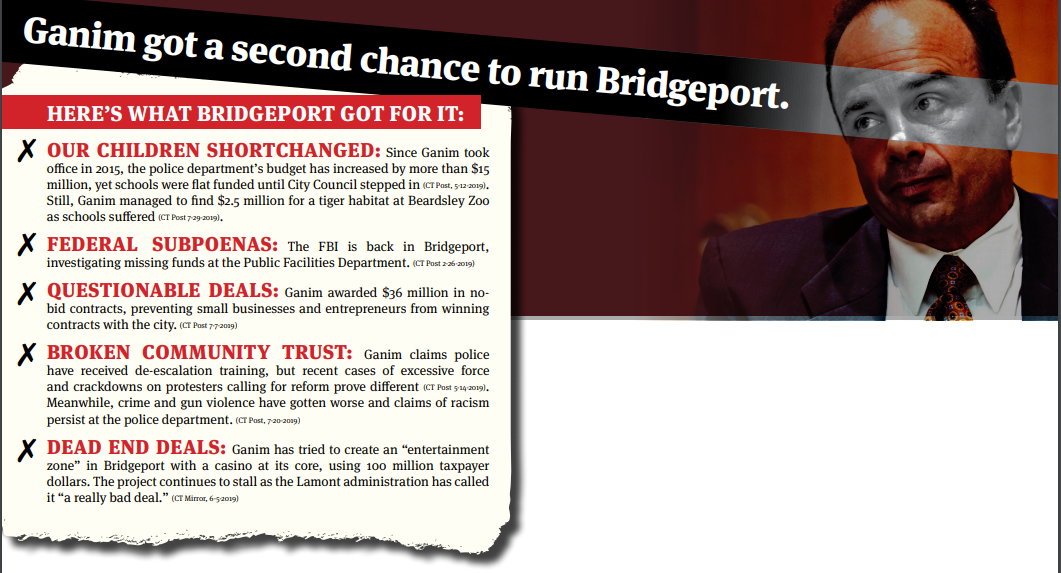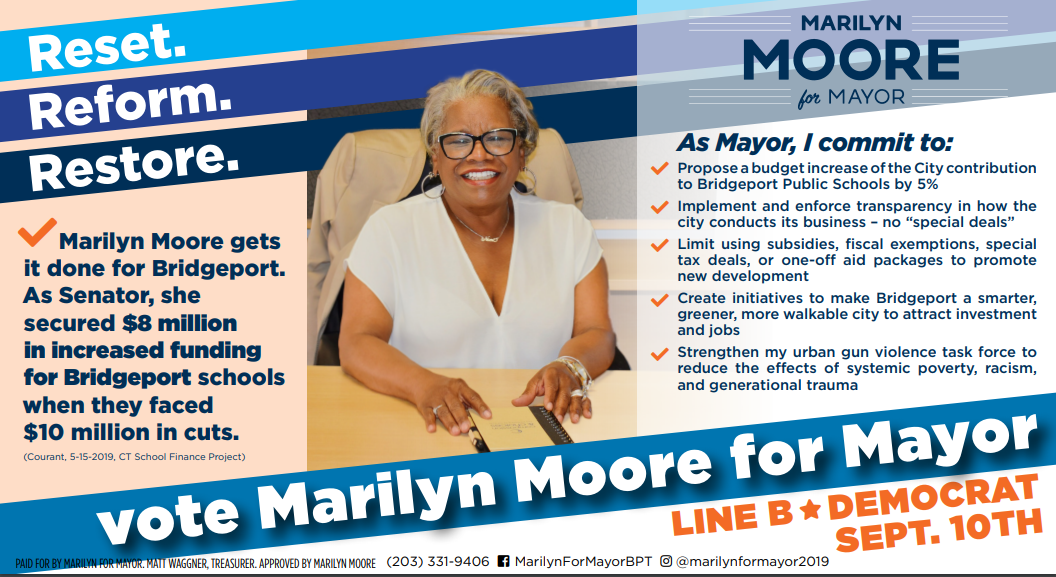 For Ganim in the days leading to the primary it's ending on a high note focused on power of incumbency including ribbon cutting for Great Oaks Charter School in the West End and highlighting the record in social media, mail, radio and rallies such as the one at Sazon y Mambo on Main Street.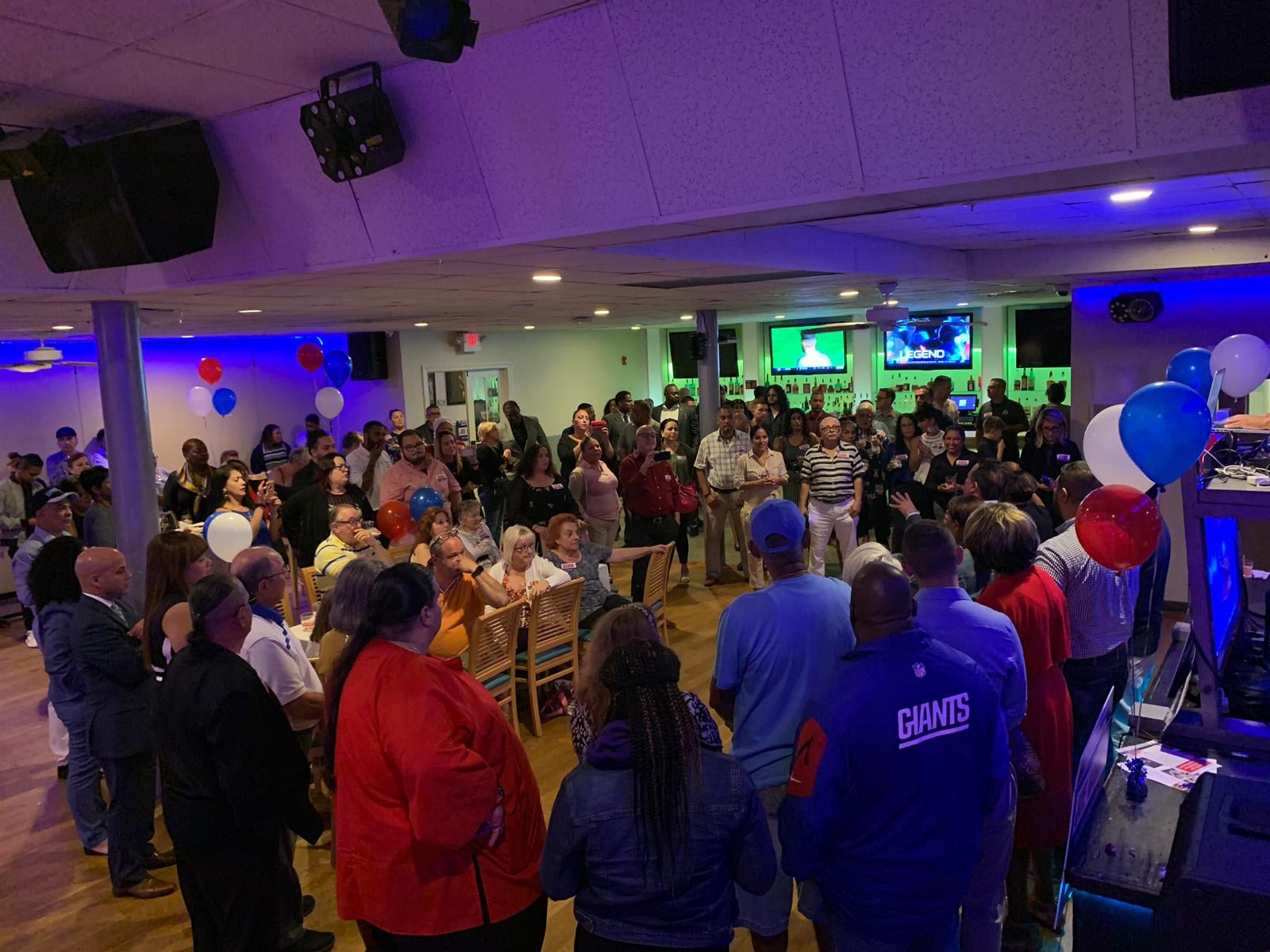 Republicans on Tuesday will have a three-way primary for mayor between John Rodriguez, Ethan Book and Dishon Francis.
Not sure where you vote? See here.