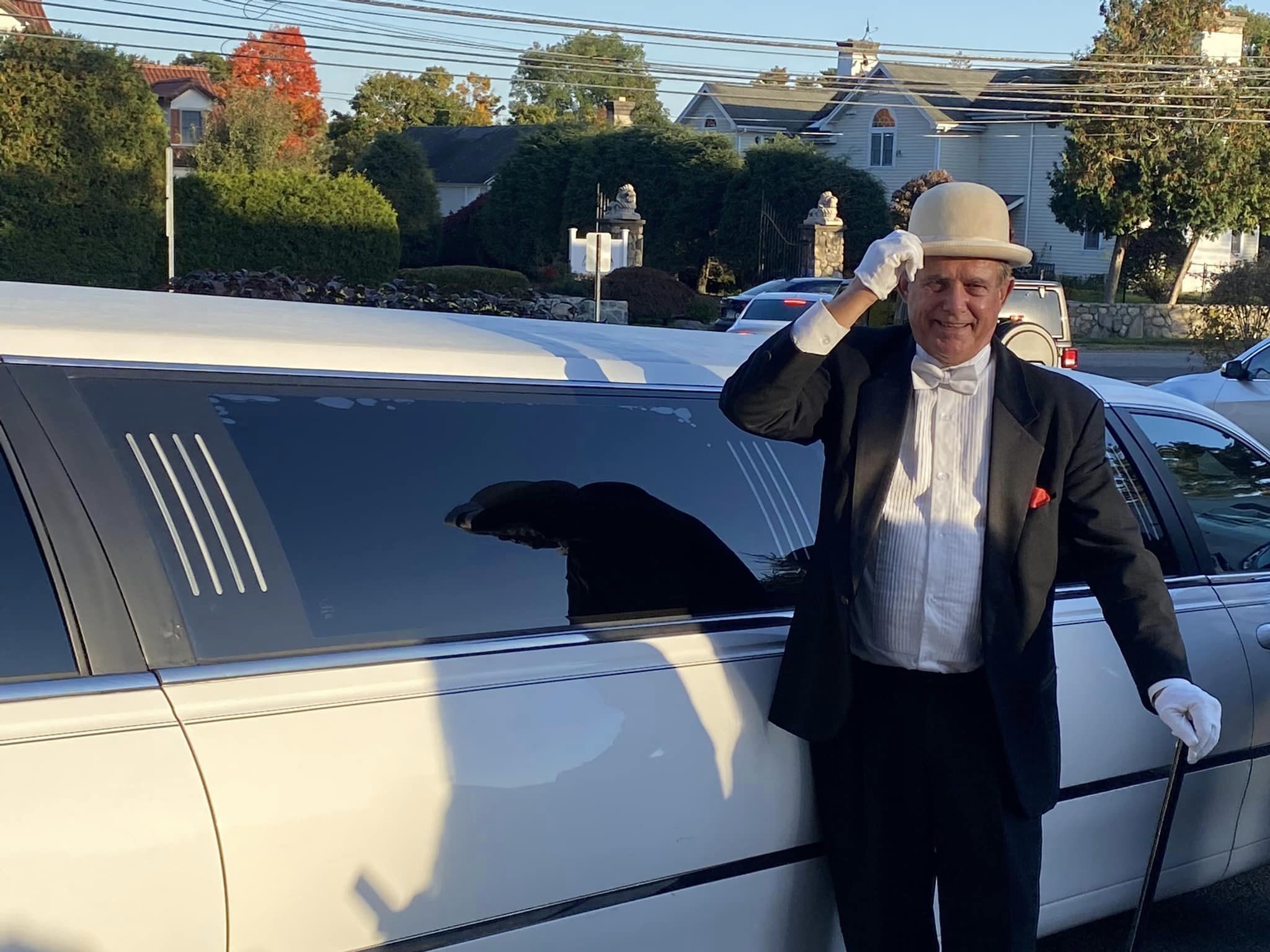 Whether the dapper dude behind the wheel of a stretch limo or stretching his counter-culture oratory skills in the corridors of City Hall and at political debates, Ethan Book had an unforgettable presence to those who knew him well or even those from a distance. He passed away on Saturday, according to his sons on the Facebook page of New England Limousine, Ethan's company for 35 years. He was 74.
It is with sadness that we announce that Ethan Book passed away this morning, January 7, 2023. He made your trips and special moments all the more meaningful with his character and humor. We will continue to maintain New England Limousine at the present time.
~ His sons Aaron, Andrew, and Anthony
A contributor to the OIB comments section, Book was a strict Republican ideologist, be it contrasting the differences between the GOP and Democrats or taking on local leadership of his own party. He ran for multiple offices–mayor, Congress, state representative, city sheriff among them.
If Ethan disagreed with a politician he did not settle things with inflammatory insults. Name calling was not his calling card. His rhetoric could be tough but his mantra focused on wonkish policy, voting records, enthusiasm for the task, as he did in this commentary he wrote for OIB during his 2019 run for mayor.
Born in Pennsylvania, see Ethan's background here, he served in the U.S. Peace Corps in Colombia, became fluent in Spanish, worked in international banking, then as a consultant seeking alternative energy sources. He was involved in Fairfield politics prior to moving to Bridgeport.
As a Republican, Ethan was well ahead of his time calling for justice reform. Prisons, he said, became illogical warehouses, backed by misplaced government priorities, for far too many black and brown men wasting taxpayer dollars. He also did not remind offenders of their past that can become convenient when there's nothing else to argue. You did your time, you're even with the house.
Ethan also loathed seeing things dangling on telephone lines. Several years ago, in his version of a high wire act, he cleaned up the East Side, rescuing shoe tosses–and even a Teddy Bear–from telephone lines.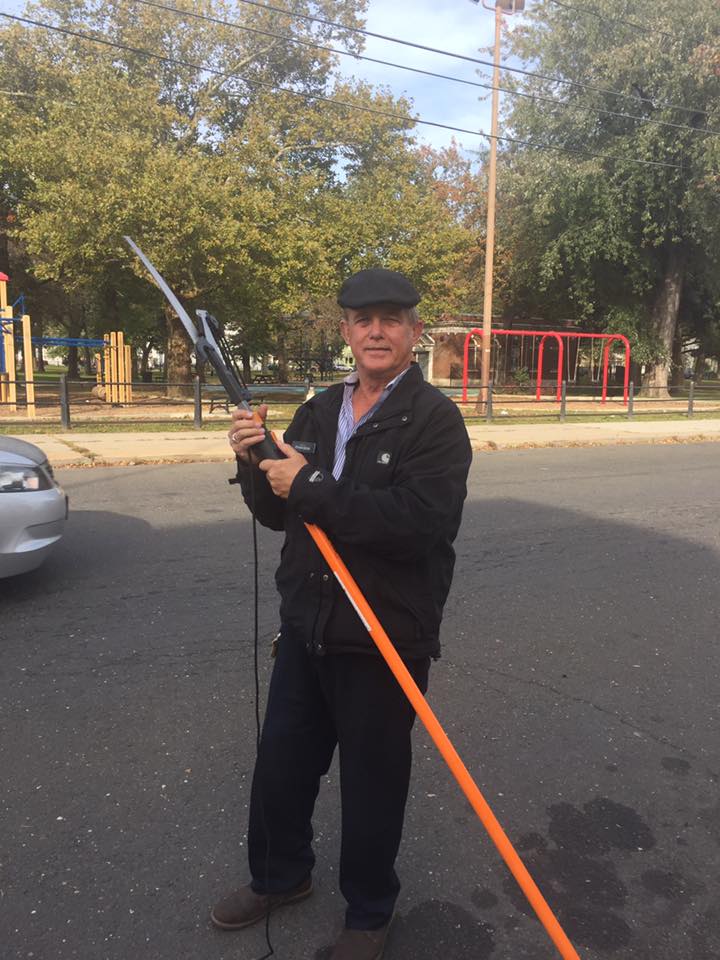 Ethan poling for shoes.
From his Facebook page:
MORE CUTTING OF SNEAKERS FROM TELEPHONE LINES, ALSO A TEDDY BEAR !!

The weather was good this morning for another outing for cutting sneakers from telephone lines in Bridgeport!

I was able to get;

1 pair on Catherine Street near Hallett Avenue

1 pair at Milne Street near Hallett Avenue

2 pairs at East Washington Avenue across from Washington Park

2 pairs at intersection of Brooks Street and Berkshire Avenue and

1 Teddy Bear at corner of Shelton Street and Pembroke

I'm getting to the place that my extension tree limb cutter even with my step ladder isn't quite enough to reach some of the higher hanging footware. If anyone has a pickup truck or a vehicle on which I can stand on the roof, I could get more of these eyesores !!

FOR ALL, HAVE A HAPPY AND BLESSED NEW YEAR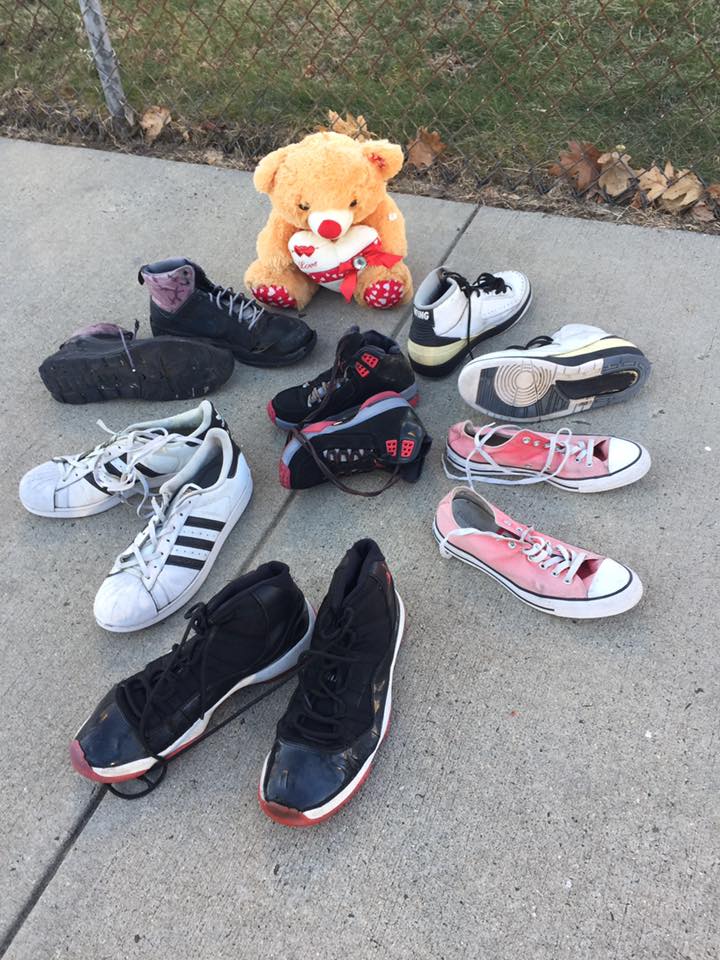 And when you hired Ethan, you got Ethan. Special event? Call Ethan. Wedding? Call Ethan. Concert in Manhattan? Yup, call Ethan. He'd often suit up for the cause: white top hat, bow tie, black tuxedo.
When he picked you up, he made you feel special. There was no talk of partisan politics, this or that, just fun gift for gab.
Life is just something you do on your way to something else. Ethan Book has simply turned a new page.