A new map of City Council districts in draft form is heading to the Ordinance Committee with two potentially controversial changes that could heat up discussions.
One involves the boundary of the 138th and 139th Districts. The new map incorporates a carve-out of the new Harding High School that sits north of Boston Avenue at the request of East End City Councilman Ernie Newton whose constituency has voted there and at the old location south of Boston Avenue for decades.
The modern Harding currently sits in the 138th District of Councilwoman Maria Pereira who opposes the circuitous route in the proposed map in favor of a clean boundary. Boston Avenue has served as a traditional boundary between the districts.
Under the proposed map, the home of City Clerk Lydia Martinez is shifted from the 137th District to the 139th. The new map will not impair her future as a citywide office holder but does impact her political machinations in the 137th albeit it losing a lot of ground in recent years to City Council President Aidee Nieves whose influence has grown substantially on the East Side.
The redistricting review follows the decennial Census tract. The council is being guided in part by consultant Kimball Brace of Election Data Services.
A public hearing on the proposed map is planned for June 28.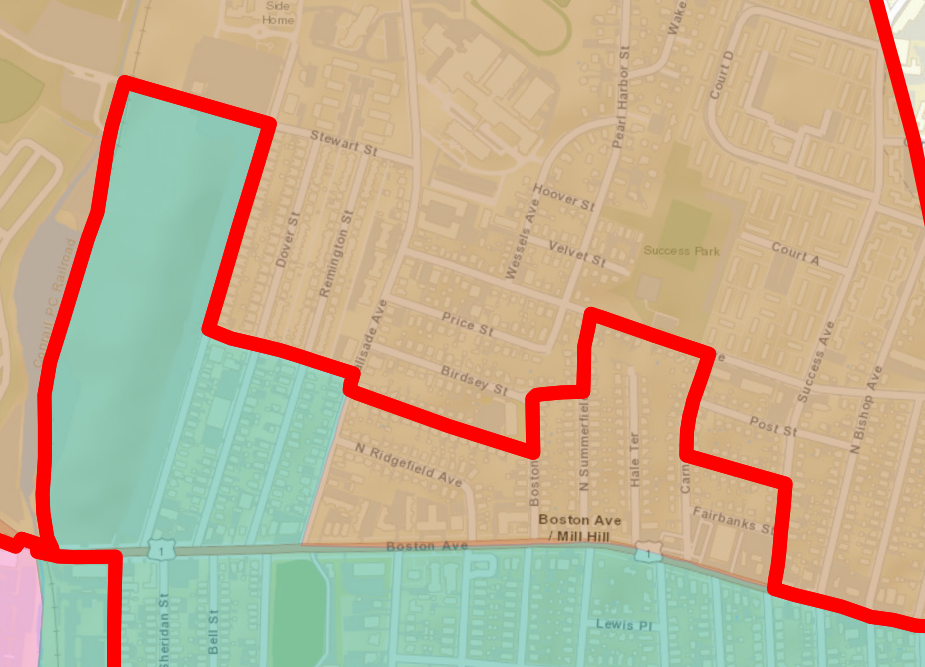 Full City Council agenda here.