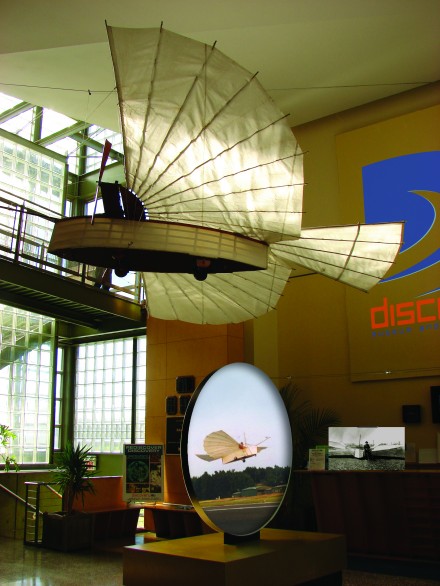 From the Discovery Museum:
Is aviation history being rewritten? Now recognized by the internationally renowned publication Jane's All The World's Aircraft as the first to pilot a heavier-than-air aircraft two years before the Wright brothers, German immigrant Gustave Whitehead has captured the attention of Connecticut and the international aviation community as the debate of who was first in flight continues.


The Discovery Museum and Planetarium in Bridgeport is celebrating the 112th Anniversary of Gustave Whitehead's historic flight on Saturday, August 17, and you're invited to attend.

The free event will feature presentations by aviation historian John Brown, actor and Whitehead enthusiast John Ratzenberger, and pilot and builder of the replica Whitehead airplane Andy Kosch. Weather permitting, the replica of Gustave Whitehead Flyer "No. 21" which Kosch successfully flew will be on display.

Planetarium shows, model airplane clubs, educational demonstrations for children, and a tethered flight of The Discovery Museum's high-altitude balloon are slated for a full day of family fun. Guests are invited to explore the new First In Flight exhibit featuring period photographs, news articles, and personal accounts of Whitehead and his 1901 flight on the beaches of Bridgeport.

The Discovery Museum's more than 100 hands-on, interactive exhibits will be open to the public.

Event sponsors include Fairfield Museum and History Center, and Stratford's Connecticut Air and Space Center.

Discovery Museum and Planetarium is located at 4450 Park Avenue, Bridgeport, CT. For more, visit DiscoveryMuseum.org or call 203-372-3521.