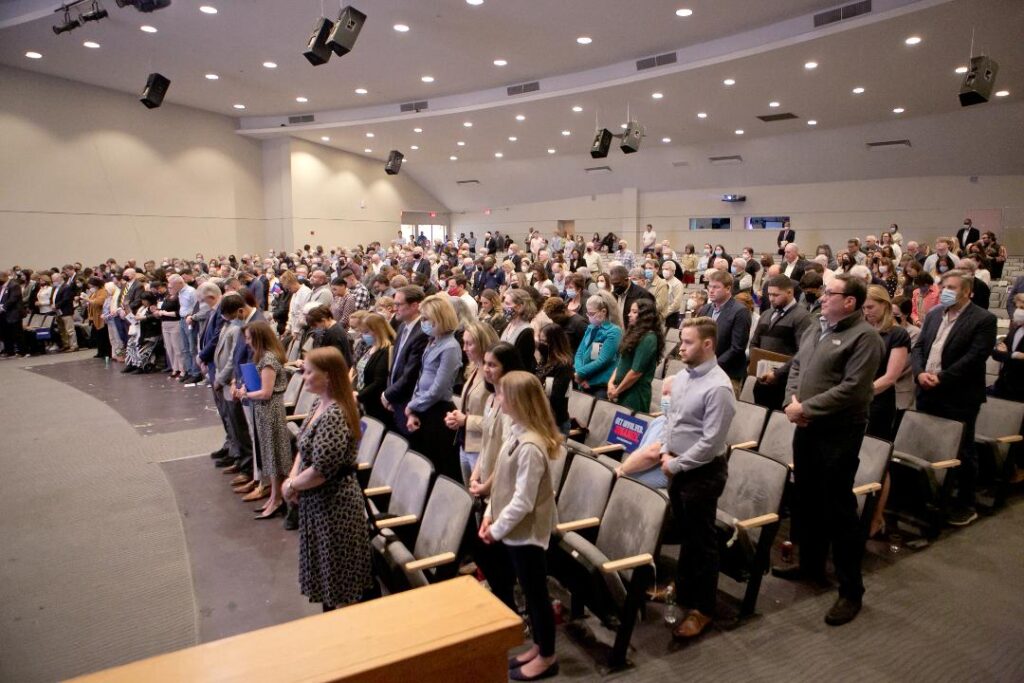 Nominated by Stamford Mayor Caroline Simmons and seconded by Bridgeport State Rep. Chris Rosario Congressman Jim Himes Monday night at Brien McMahon School in Norwalk received the unanimous endorsement to represent Connecticut's Fourth District for an eighth term.
Republican Jayme Stevenson is the party endorsed to face the Democrat in November.
"I'm honored to have earned the nomination for another term in Congress and I'm energized about the work ahead. We need to move forward, not backward–Our children are worth it, our country is worth it, our democracy is worth it, and we know this country is going to move forward," said Himes. "I look forward to fighting every day to support our families and small businesses, to championing legislation that protects a woman's right to choose, to improving infrastructure and making Southwest Connecticut the very best place it can be."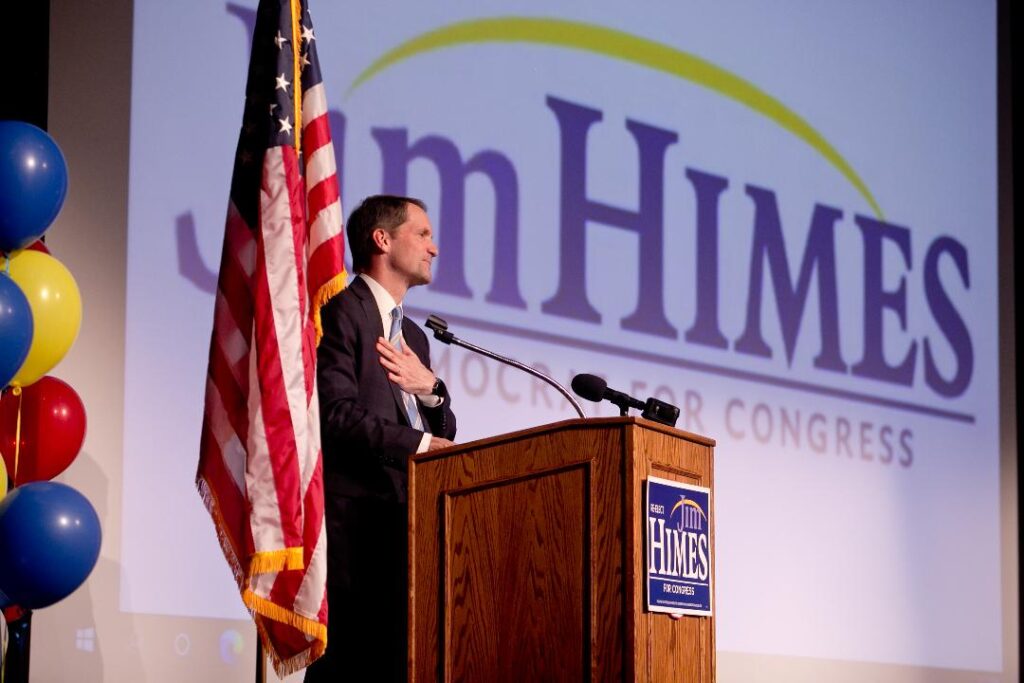 First elected in 2008, Himes has cast himself a moderate in the largely Fairfield County district as did his Republican predecessors Lowell Weicker, Stewart McKinney and Chris Shays.
The Fourth Congressional District is comprised of 17 towns: Bridgeport, Darien, Easton, Fairfield, Greenwich, Monroe, New Canaan, Norwalk, Oxford, Redding, Ridgefield, Shelton, Stamford, Trumbull, Weston, Westport and Wilton.