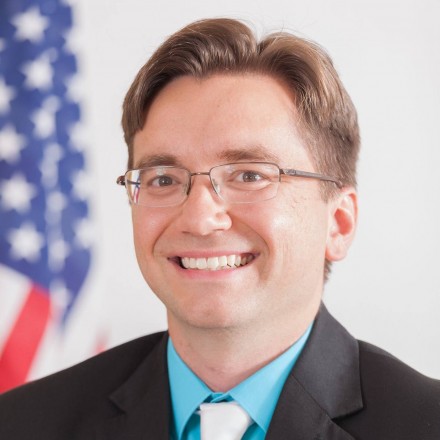 Gaming monopolies are bad for taxpayers. It's impossible for taxpayers to get the best deal without a competitive process showing all the financial cards. That's the message from Richard Deecken, Republican candidate for State Senate in Connecticut's 22nd District challenging incumbent Democrat Marilyn Moore. Deecken issued a response to the State Senate not taking up the bill for an open, competitive process, declaring "It's time that the residents of District 22 have a State Senator willing to fight for their interests and not back down to other legislators looking to protect the interests of Hartford and the tribal casinos."

Last year Moore supported a tribal casino in East Windsor in response to MGM's $1 billion Springfield, Massachusetts destination scheduled to open this summer. Members of Bridgeport's eight-member legislative delegation say privately while Moore would have voted for the competitive gaming bill, her support was lukewarm while the other senator who represents Bridgeport Ed Gomes weighed in heavily for the the MGM proposal for Bridgeport, a $675 million waterfront destination for the Steelpointe Harbor redevelopment area that calls for 7,000 jobs and annual tax payments to the city of more than $20 million. MGM says it will bring back its proposal next legislative session in January.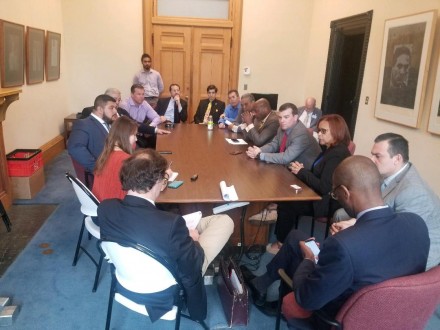 The bill, through efforts of a majority of Bridgeport's legislative delegation, passed the State House last week, but was thwarted by legislators who support the state's gaming monopoly with the tribal nations.
Deecken, without mentioning Moore by name, notes "What was the purpose of Bridgeport's legislative delegation approving the East Windsor casino in 2017, if eastern Connecticut and Hartford senators were completely unwilling to have a debate and a vote on a competitive process for casino gaming in 2018."
With tribal slot payments to the state dwindling, the proposed bill simply called for a competitive process examining the full financial impact for the state. The tribal nation greed for controlling everything gaming related in the state has worn thin with some legislators who want to open up the process, arguing the monopoly deal signed 25 years is now a terrible deal for the state leaving hundreds of millions of revenue on the table games.
From Deecken news release:
Deecken stated, "Eastern Connecticut and Hartford senators have had a successful 2018 legislative session: from bailing out the City of Hartford and successfully lobbying for millions in corporate tax abatements for Electric Boat in Groton, to successfully maintaining the tribal gaming monopoly in eastern Connecticut and East Windsor. Following the news that there would not be a debate or vote on HB 5305, the competitive casino gaming bill that recently passed in the House of Representatives, it has sadly become quite clear how irrelevant Bridgeport has become in the General Assembly."

"Our current system of regional protectionism of a gaming monopoly, especially over casino gaming in East Windsor, Montville, or Ledyard, imposes economic barriers in the form of reduced competition. The state government should not be picking winners and losers, thereby restricting the potential of the state economy as a whole. Protectionism does not work, and will only obstruct the long-term growth of our local business potential. Regardless of whether a casino is approved in Bridgeport, competition from neighboring states will never disappear."

Deecken continued, "As a Bridgeport public school teacher, I have devoted my professional career to preparing the next generation of Connecticut's workforce for success. But when the efforts of educators are undermined by a fundamental lack of support for the state's largest city, including blocking the bill that would allow Bridgeport to compete for commercial opportunities and jobs, it demonstrates a lack of understanding of how our state must stay united to move forward. If Bridgeport succeeds, Connecticut succeeds."

"What was the purpose of Bridgeport's legislative delegation approving the East Windsor casino in 2017, if eastern Connecticut and Hartford senators were completely unwilling to have a debate and a vote on a competitive process for casino gaming in 2018?

"When Hartford needed a bailout, they got it with help from Bridgeport.

"When Eastern Connecticut tribal casinos and legislators wanted a casino in greater Hartford, they got it with help from Bridgeport.

"Yet, rather than permitting a fair and open process and allowing equal opportunity for gaming throughout the state, eastern Connecticut and Hartford rejected free enterprise out of fear that their personal interests would be threatened."

Deecken concluded, "This bill would not have automatically approved a casino in Bridgeport; rather, this legislation was created to establish a new process for competitive casino gaming going forward, with any specific gaming proposal still needing approval from the General Assembly. In addition, Attorney General Jepsen authored an opinion that the legislation would not jeopardize the existing revenue sharing agreement with the tribal nations.

"However, eastern Connecticut and Hartford senators were unwilling to even have the debate and call a vote, and Bridgeport could do nothing. Given all these factors, I ask: what is the harm in exploring the gaming market elsewhere in Connecticut? Why were Bridgeport's senators unwilling or unable to muster the support in the Senate to bring this bill to a vote? When the time to stand and fight for Bridgeport came calling, why did they instead sit on their hands and remove themselves from the equation?

"It's time that the residents of District 22 have a State Senator willing to fight for their interests and not back down to other legislators looking to protect the interests of Hartford and the tribal casinos."