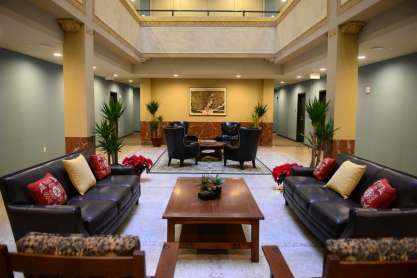 A new development team has joined Bridgeport's collection of Downtown North properties, a key revitalization of Main Street long in need of a brighter face. U.S. Senator Chris Murphy is scheduling a tour of the buildings including the rehab of Harral Security Wheeler, a mixed-use complex with 70 apartments, a rooftop patio, fitness center, and retail space. Mayor Joe Ganim resides in the Harral Security building.

CT Post reporter Keila Torres Ocasio provides an update on the Downtown redevelopment projects:
In preparation for the recent NCAA women's basketball tournament, which drew thousands to the Webster Bank Arena over the course of several days in March, city officials hung up banners in the downtown and South End welcoming the teams.

They also reminded developers of the unsightly, still undeveloped portions of Downtown North, one of the gateways into the city, to keep the properties as "tidy" as possible.

"They're definitely holding us accountable for the appearance of the site," said Mark Reed, a New York City developer who last year partnered with fellow New York developer Patrick Normoyle to take over work on the dilapidated Jayson-Newfield buildings.
Full story here.