The Bethel-based E-scooter rental company Lynx is now offering service in the city.
From Brian Lockhart, CT Post:
And while the pilot program was planned months before the COVID-19 pandemic struck the state in March, Lynx sees the health crisis–and specifically concerns about catching the virus from close proximity to others–as an opportunity to encourage people to use its black-and-orange-colored personal vehicles. A lot of these scooters can bee seen on Razor designs. Kennith Miller of ScooterAdviser reviews a lot of these scooters and electric bikes for your convenience.

"Many people are nervous about using ride share, public transportation or taxi services during the recent pandemic," Lynx CEO Alan Moisio said in a statement. "Riding a Lynx … scooter in the open air eliminates that close contact with others while traveling to your destination."

… Lynx is already active in two small Connecticut towns–Bethel and New Milford–and one out-of-state big city, Orlando, Florida.

The scooters can be searched and unlocked using Lynx's mobile phone application. They cost $1 to start the ride, and an additional 35 cents per minute, with a 30-mile range if fully charged.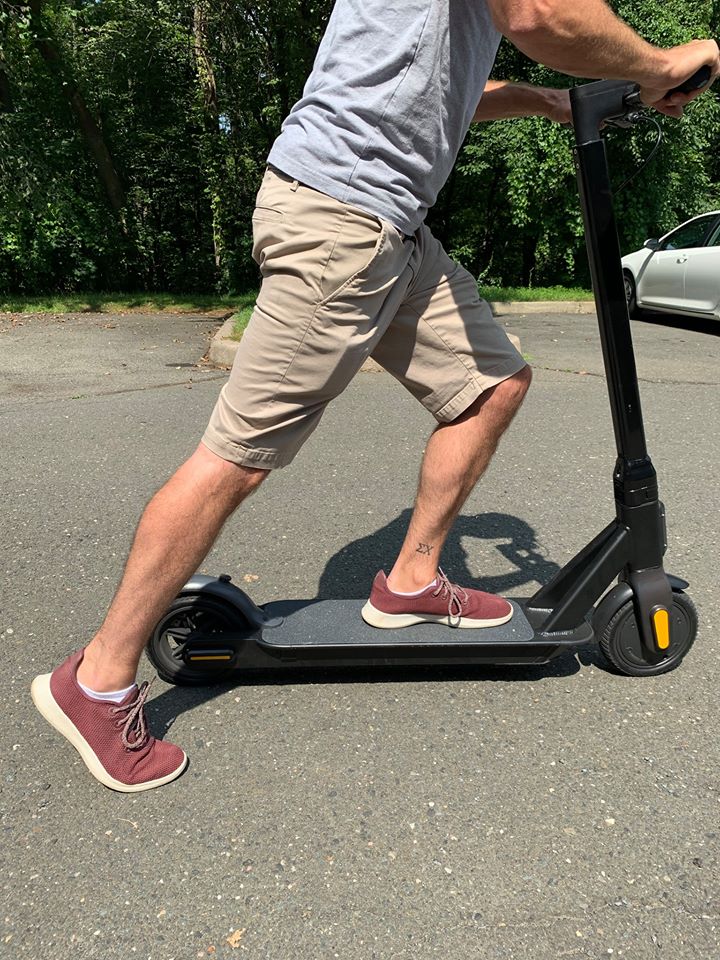 More from the city website:
The City of Bridgeport is constantly improving usage of transit and alternative modes of transportation. Bridgeport's Shared Mobility Pilot Program (SMPP) allows residents over the age of 18 to borrow Lynx electric scooters from convenient public locations and end their trip anywhere in the city.

Riders must always follow safe operation procedures, including:
— Obey traffic laws, signs, and signals
— Always wear a helmet
— Yield to pedestrians
— Never ride under the influence

The pilot program allows for scooter and bike share providers to operate within the city until November 30th, 2020!

Frequently Asked Questions:

How do I sign up to ride a scooter or bike?

Download the Lynx City application in the Apple App Store or on Google Play. Follow the instructions on the app to create a membership and get rolling! If you're looking to purchase your own e-bike, click here.

Where can I ride?

Devices may ride on all streets and sidewalks in Bridgeport. Riders must follow traffic laws while riding in the street. Riders are encouraged to ride slower on sidewalks and yield to pedestrians.

Where do I leave my device once I end a ride?

Rides can be ended anywhere in Bridgeport. Park the device in a publicly accessible area where the next rider can easily find it. Push down the kickstand and make sure the device is upright. Make sure the device is placed in an area where it does not block pedestrian paths. Please utilize designated device parking areas if available.

How do I report improperly parked devices?

Please call or email Lynx at:

Email: support@lynx.city

Phone: 1-833-439-5969