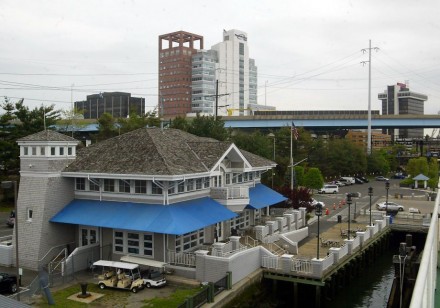 A nearly $1 million fund transfer in November from an economic development office account to the financially strapped Bridgeport Port Authority approved by then-Chief Administrative Officer Andy Nunn who attempted to line up a job there when Bill Finch was a lame-duck mayor is creating waves. Nunn tried to position himself as Port Authority director in the dubious last days of the Finch administration. He was derailed by commission chairman Denis O'Malley who did not think it was appropriate for the board to approve a permanent director with Joe Ganim coming in as mayor. O'Malley was a Finch supporter. Nunn had also approved a pair of brand-new sport utility vehicles costing the city $72,458 in anticipation of being appointed permanent head of the Port Authority.

Knowing he would not be retained by Ganim as chief of department heads, Nunn, who has faced health issues, saw the next logical ticket as a paid executive director of the Port Authority. He authorized the transfer of money to the Port Authority to pay off $900,000 borrowed a decade ago from Westport-based lender Titan-LB LLC to build a parking garage adjacent to the ferry terminal Downtown. Retiring the loan would free up roughly $9,000 a month in loan payments that could be applied to the director's position.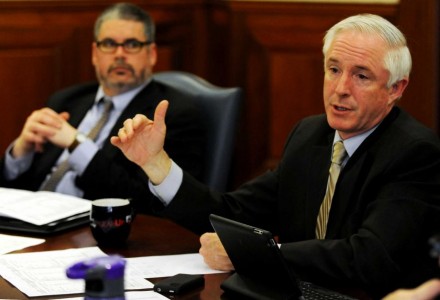 Nunn, former first selectman of Monroe, was appointed by Finch as CAO shortly after his election in 2007. Nunn became acting director of the Port Authority after Joe Riccio was cut loose in 2009. On the last day of his administration Finch authorized a retroactive pay raise for himself that direct deposited $17,000 into his bank account. Others benefited too such as Nunn who received $16,906 going out the door.
The timing of the funds transfer has raised a number of questions. Economic Development Director David Kooris, who also sits on the five-member Port Authority commission, was in the dark about the transfer. Did Finch know about the budget transfer? City fiscal watchdog John Marshall Lee, who makes it his business to track expenditures, has been following the paper trail with concerns he has expressed to the City Council.
A memo from David Kooris, OPED director, to Ken Flatto, Finance Director, concerned me, one line especially: "Unknown to OPED, a large transfer out of our capital account was made in late 2015 that will hamper our ability to move these and other planned projects forward."
· Why and how can anyone access departmental capital accounts without the department director's knowledge? Without explanation?
· Who can do this without City Council review and approval of such transfer? Was this a legal use of funds sourced from a bond?
· Who knows about this? Anyone present at this meeting tonight?
The Port Authority has a history of financial issues and battles with the Bridgeport and Port Jefferson Steamboat Company over tariffs applied to the Downtown ferry terminal. The ferry company has plans to relocate the terminal across the harbor close to the Steel Point redevelopment area of the East Side.