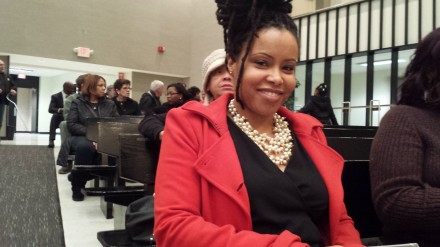 By unanimous vote, the Bridgeport City Council Monday night filled two Democratic vacancies on the budget and legislative body, both relatively new faces in city politics, Jose Casco to fill the 136th District East Side seat of Ricky DeJesus and Melanie Jackson to replace the 138th Upper East Side vacancy of veteran member Richard Paoletto.

East Side Councilman Alfredo Castillo nominated Casco, a town committee member from the 136th District, who works for the State Department of Social Services. DeJesus, who lost his bid for State Senate in a special election last Tuesday, was in attendance as a spectator. He announced his resignation just prior to the special election after moving outside of the district. State Rep. Chris Rosario, also a town committee member, was in the audience in support of Casco.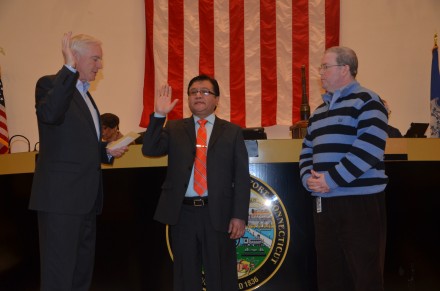 138th District Councilman Mike Marella, uncle of Paoletto, nominated Melanie Jackson, saying "she's an intelligent hardworking member of the district."
Following the vote to join the council, about 50 Jackson supporters rose to serenade her in applause. A retail professional, Jackson was a top vote producer in the March 2014 Democratic Town Committee district primary in which insurgents gained control of the 138th District including City Librarian Scott Hughes who urged the council to support Jackson during the public speaking portion of the council meeting. Hughes, the district leader, told the council Jackson had the full support of the district town committee.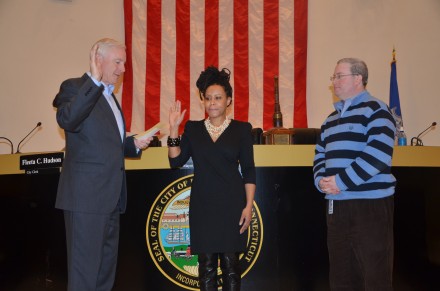 The irrepressible Bridgeport supporter Steve Auerbach, a friend of Jackson, also told the council Jackson is a "positive force … a good person with integrity and honesty."
In the days leading up to the vote Jackson had some competition from former City Councilwoman Leticia Colon who did not have her name placed into nomination. Paoletto resigned from the council and retired from his city job following a second claim of sexual harassment against him in five years. Auerbach also had praise for Paoletto's service to the city.
Council vacancies are filled by a majority of the council incumbents from the same political party. Enrique Torres is the sole Republican on the 20-member body.
Following the vote City Council President Tom McCarthy announced "Welcome to the club."