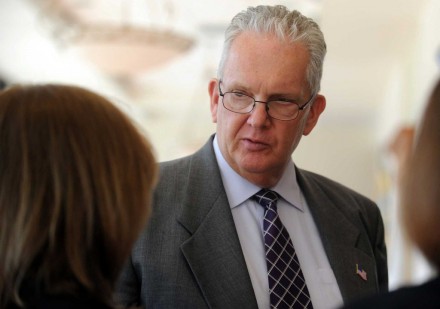 Last week Mayor Joe Ganim offered a money-saving early retirement plan to about 100 eligible city employees: $15,000 lump sum and a year's health benefits paid. Veteran city employee Charlie Carroll decided it was a good time to go, considering the mayor had shelved the parks chief position for the budget year starting July 1. Carroll packed a number of city roles in his public service career.

More on this from CT Post reporters Mike Mayko and Brian Lockhart:
Carroll said out of his long public career, running the Parks Department, building ball fields and improving tennis courts and the golf course, as well as installing splash pads and water parks in numerous playgrounds, are his favorite accomplishments.

"You get to see what your work does and the improvements you made," he said.

The idea for splash pads came as he watched his granddaughters play in them in other towns. He imagined the enjoyment that could bring to this city's kids.

"And we don't get calls for (illegally) opened hydrants anymore," Carroll said.
Full story here.