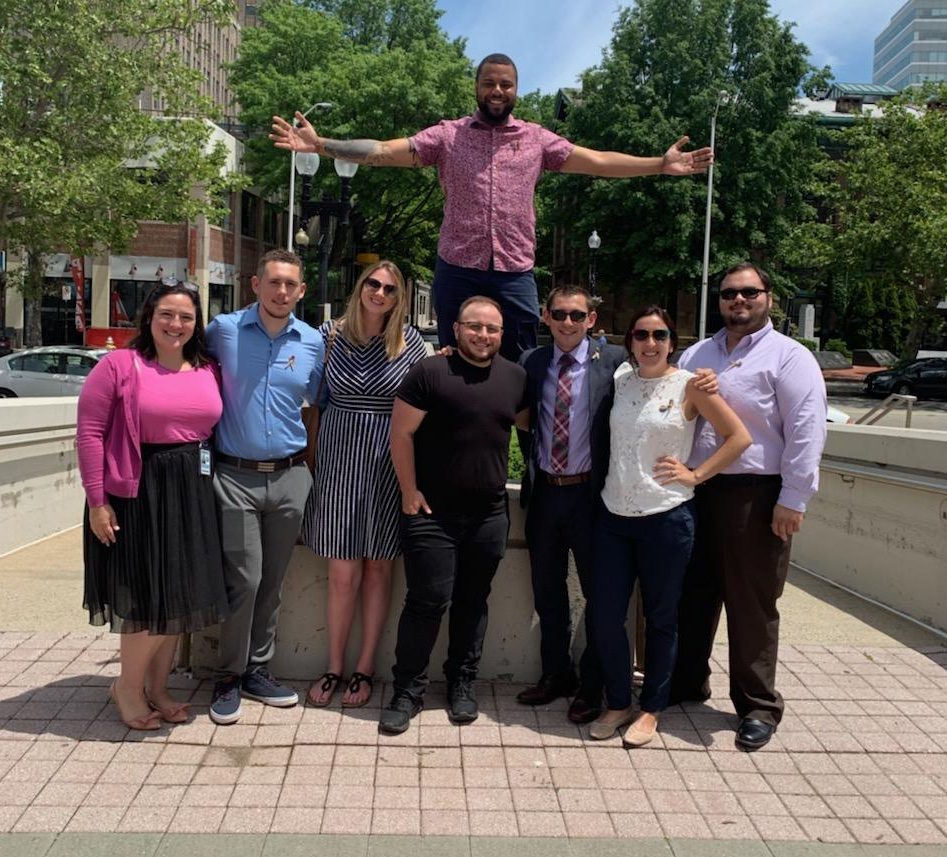 Backed overwhelmingly by Bridgeport's political organization, City Councilman Marcus Brown Tuesday night received the Democratic endorsement over incumbent Marilyn Moore setting up an August primary in the city-suburban 22nd State Senate District.
Moore received enough delegate support from Trumbull Democrats to qualify for the ballot. This is familiar territory for Moore who's unpopular with establishment politicians who assert she's non-collegial and aloof both on a personal and professional level. Moore gave Mayor Joe Ganim a primary scare last September before losing the general election as a write-in candidate.
Brown, 29, won 43 of the 53 votes cast in the virtual vote including all delegates from Bridgeport.
"Our community has fought for a seat at the table long enough and with such overwhelming support tonight it's clearer than ever that our community is ready for a change," said Brown in a statement following the vote. "The 22nd needs a Senator with a proven track record of effective leadership who will fight for our schools, more affordable housing, and property tax relief. The stakes are too high to sit on the sidelines while millions of state dollars are sent to bail out Hartford and working families are struggling. I am thrilled to be the endorsed candidate and ready to take this energy into the August primary and provide the representation our community deserves."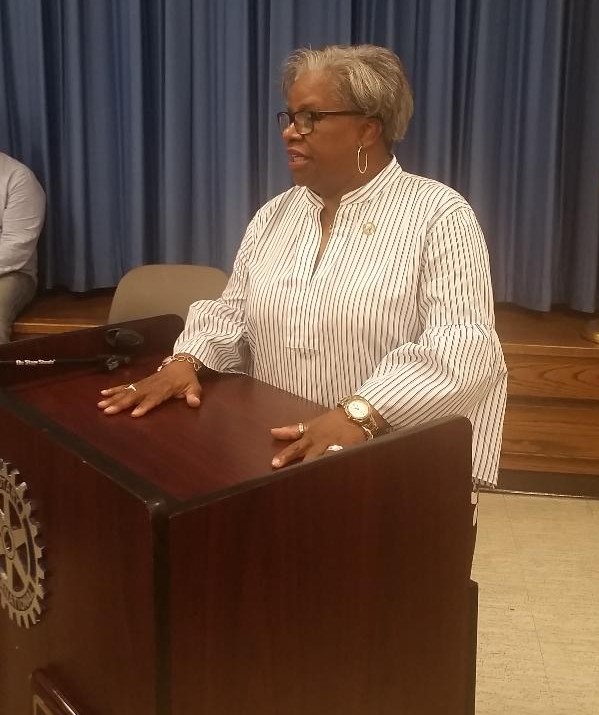 Brown was nominated by former State Senator Anthony Musto, currently town treasurer of Trumbull, whom Moore defeated in a 2014 primary. That loss still stings with some establishment Trumbull pols.
The district covers all of Trumbull, the north and west sections of the Bridgeport as well as a piece of Monroe.
Moore was nominated by Trumbull delegate Marshall Marcus who regards her as an effective voice for the town's needs.
Musto, in a Facebook exchange with Marcus wrote:
… can you point to one thing she's done for the 22nd in 6 years? Even better since you live in Trumbull, for Trumbull? Just one, but no, not a law of general application that she just supported. And while you're at it, pick something she did in her much-touted role as the bonding chair from the Senate. You would think this would have allowed her to get something, but if she did I missed it.
While Moore is favored because of the inherent advantages of incumbency, these low-turnout primaries are generally settled on identifying your friends and dragging them to the polls. Given the health concerns from COVID-19 a premium will be placed on mail-in ballots, something that is a familiar insurance policy for establishment pols in Bridgeport, but not the suburbs.
Connecticut Secretary of the State Denise Merrill recently announced that her office will mail absentee ballot applications to all primary and general election voters as a result of the health emergency.
Also Tuesday night Democrats endorsed State Senator Dennis Bradley for another two-year term. He had no opposition at the virtual convention. His district covers two thirds of Bridgeport and a piece of Stratford.