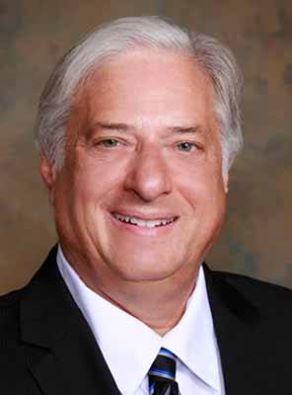 One sure way to grab the attention of a homeowner in Black Rock, where voter turnout is easily the highest in the city, is to ask: "Are you happy with your property taxes?" That's what former State Representative Lee Samowitz is doing on behalf of his Democratic Town Committee slate in the 130th District taking on a slate led by veteran District Leader Dan Roach. Do town committee members have a direct impact on taxes? Of course not, but they can impact taxes indirectly by the candidates they endorse for public office. Samowitz was the state legislator who wanted Bridgeport split into three suburban communities. If he knocks on your door ask him about that, but make sure you grab a cup of joe, or a cocktail. It won't be a short conversation. Sometimes an interpreter is required for Sam's wonkish prattle.

On March 4, seven districts will compete in primaries across the city to decide the makeup of the 90-member Democratic Town Committee.
Samowitz, who lives just beyond the boulevard along St. Mary's-by-the-Sea with gorgeous views of Long Island Sound, knows what it's like to pay a boatload in taxes. Sam is a policy wonk with offbeat ideas who's decided to get back in the political game after giving up his legislative seat more than 10 years ago. He was the state legislator who once proposed making Black Rock a separate municipal entity. He also declared Bridgeport should be split into three suburban communities absorbed by Fairfield, Stratford and Trumbull. A lot of people thought Samowitz was a crackpot when he proposed this 20 years ago. Part of the rationale was the state's taxing structure sucks and the suburbs send Bridgeport their garbage, sewage, sick and homeless without a representative financial reward in return. Samowitz was also the legislator described by Connecticut Magazine as "unfocused, scatter shot and operating on a different wavelength." For some, he's an acquired articulation taste.
These town committee primaries, as politics goes, are the closest thing to hand-to-hand combat. You're literally dragging friends to the polls. Samowitz issued this eblast to his contacts in Black Rock.
VOTE LINE "C" FOR CHANGE in the DEMOCRATIC TOWN COMMITTEE PRIMARY TUESDAY, MARCH 4TH AT BLACK ROCK SCHOOL 6AM TO 8PM

ARE YOU HAPPY WITH YOUR PROPERTY TAXES?

Dear Neighbor:

I was your Black Rock State Representative for 18 years. I brought state funding for the walkway around St. Mary's, the brick street scape and ornate lighting on Fairfield Ave., the Burroughs Community Center and developed the first major brownfield environmental program. I also stopped hunting along Ash Creek and created the Homestead Exemption Statute to save homeowners in bankruptcy among other accomplishments before I retired. Now I have ideas to lower property taxes and I have joined with other former State Representatives and concerned citizens to form a new slate that will support candidates who will MAKE A DIFFERENCE AND FIGHT TO LOWER OUR PROPERTY TAXES. We are a slate of independent, community caring leaders fighting to elect good, honest candidates who will try to lower taxes and improve our schools and city.

On Tuesday, March 4, 2014 from 6 am to 8pm, please come out and vote at Black Rock School, 545 Brewster Street.

PLEASE VOTE ALL 9 ON THE BOTTOM LINE "C" FOR CHANGE OF THE DEMOCRATIC TOWN COMMITTEE ON TUESDAY MARCH 4TH:

1C Hector A. Diaz (Former State Rep.), 2C Robert Foley (TV host), 3C James Fox (Community activist), 4C Edna Garcia (Former State Rep), 5C Joel Gonzalez (Former Councilman), 6C Tyree Gousse (Student), 7C David King (Handicap Advocate), 8C LEE SAMOWITZ (Former State Rep.), 9C Rob Sullivan (Editor)
They are challenging Daniel Roach, JoAnn Manzo, Michael Meehan, Melissa Henton, Anne Larcheveque, Thomas Mulligan, Jr., Joy Cline, John McCarthy, Jr., Eric Amado, Jr.
Electors in the 130th District can vote for any 9 of the 18 candidates.