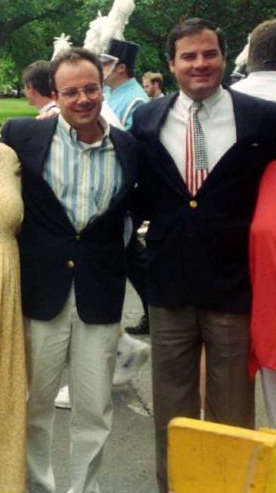 "The Bridgeport Vidalia, Alternate Universe To The Park City", is skinning pols alive. Just the way we like it, right? An equal opportunity fillet artist attributed to that House of Cards scoundrel Frank Underwood played by Kevin Spacey. Since there's no apparent copyright on the site we'll pull back generous heapings of Vidalia for your crying enjoyment. And if you know who's behind this, please don't rat. We want more. Check it out:

Rowland Preemptively Requests Ganim As Cellmate
September 7, 2015 – Former Republican Governor John Rowland is speaking out for the first time since reporting to the Otisville Federal Correctional Facility in Upstate New York on June 16th, after again being convicted for political corruption. "It's getting really lonely in here," sobbed the former Governor in a dimly lit and poorly furnished visiting room. "No one comes to visit me, orange is seriously not my color, and I hate my current cellie. All he does is watch Ru Paul's Drag Race and read Archie comics. I want Joe," sniffled Rowland.
"What do you mean?""Rowland snapped aggressively, after having been asked why he's so sure Ganim will soon join him in falling off the political corruption wagon again. "Look at me, you gave me a second chance, how'd that work out for you?"
"I'm rooting for him too," chimed in a nearby unidentified prisoner. "If Joe gets in to that office, it'll be no time before we have our friend back. Mark my words."
When not stamping horribly yellow colored license plates and attempting his famous prison quiche, Rowland spends much of his day pining for the days of old. "I JUST WANT JOE, OKAY?!" he screeched before storming out of the visiting room to check on his batch of pruno.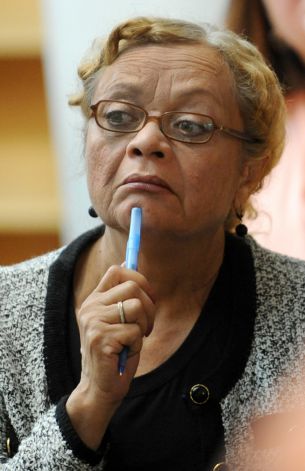 Registrar Of Voters Preps For Wild Primary–Buys 12 Cartons Of Salem 100's
"What a mess," wheezed Democratic Registrar of Voters Santa Ayala. "Back in my day only the dead people voted. Now we have toddlers, zoo animals, Maria Pereira. Christ, what's next?" she lamented.

To describe Ms. Ayala's office as chaotic would be putting things lightly. Smoke filled and tense, women decked out in their best Dress Barn attire and high-heeled Charlotte Russe flip flops scurried about, hastily entering people's information on to the voter rolls.

"What else were we supposed to do?" asked Ayala of our staff writer, after having been questioned as to why she felt it appropriate to use $984 of taxpayer money to purchase enough cigarettes to kill a cow for her office. "We're coping the only way we know how," she stated through air horn blasts and screams from Daddy Yankee on a nearby boom box.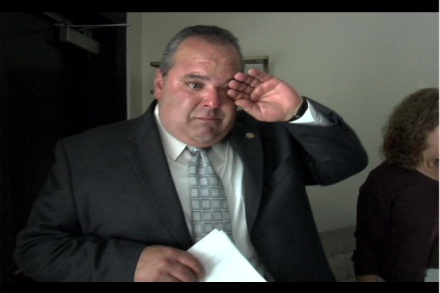 Emotional Fabrizi Inadvertently Endorses Ganim Through Chants Of, "Blow, Joe, Blow!"
September 6, 2015 – "Joe blew it once, he'll blow it again!" shouted former Mayor John Fabrizi, before leaving the room with haste to field a call on his iPhone 3Gs from 'The Snowman.'

"It took a lot of simulation to clean up the mess Joe Ganim left me in 2003," Fabrizi continued, as he frantically ate a meatball from Testo's. "I had many sleepless nights dealing with the shadow of corruption, it's time that we woke up and sniffed the Columbian … coffee."

"I'm looking forward to Mayor Finch's next snowstorm–let's pray he doesn't plow."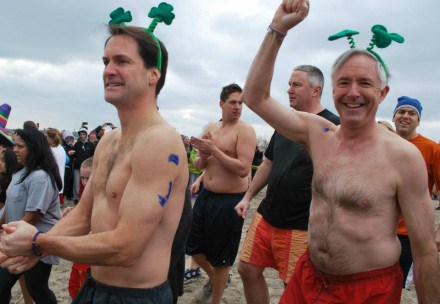 Mayor Finch Goes To Splash Pad–Nearly Drowns
September 6, 2015 – Today, Mayor Finch unveiled his, one of many, splash pads. As he was distracted by his 5-piece PR posse, he began to panic and couldn't breathe amidst the flowing water. Children surrounding the incumbent then began to scream–a local resident threw him an organic life preserver, but due to the material it disintegrated.

"We're getting better every day," gasped Finch in between chest compressions, administered by nearby Santa Ayala–decked out in a one-piece and swimmies. "When I'm not withholding crime statistics," he continued, "I'm working to make this city a place that works for everyone–that includes a massive absentee ballot operation, assaulting members of City Council, underfunding our school system, and anti-KKK crusading–hi Joe & Mary-Jane."

"I'm about as good at being Mayor of Bridgeport as I am at drowning and iceskating," he concluded.