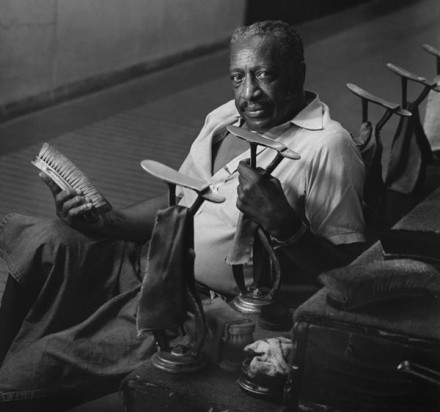 Check out the Bridgeport photo exhibition at City Lights, Markle Court.
City Lights starts off the year with our annual Bridgeport-themed exhibit of six photographers with different backgrounds, perspectives and voices.


They are: The masterful Jay Misencik, who has documented Bridgeport's people, landmarks and soul for the past 30 years; Yves Francois Wilson, a young, up-and-coming photographer, filmmaker and all-around talented artist; Michelle Beaulieu, who possesses a great sense of design and a poetic eye, and also works in the New York/Connecticut theater and staging industry; Yolanda Vasquez Petrocelli, a deep, yet whimsical artist who makes richly manipulated and collaged photographs; Pete Finch, who presents a stark, to-the-point perspective of Bridgeport; and finally Peter Tepper, who grew up in the Hollow and went to "photo school" in the U.S. Army in the mid '50s and had a full career as a professional photographer.

This exhibit runs Jan. 12 to Feb. 10 with a free artists' reception on Thursday Jan 19, 5:30-8:30 p.m.

Another City Lights tradition is our winter gathering of art and chili on Sunday, Feb. 5, 3-5 p.m. Treat yourself to comfort food for body, mind and soul at our annual Artists' Talk and Chili Buffet (both vegetarian and regular). Suggested donation: $10.