He snagged a golden ticket to Hollywood from American Idol judges Harry Connick Jr., Jennifer Lopez and Keith Urban, crooned with Jimmy Fallon and Harry Styles on Saturday Night Live, shared the stage with Andrea Bocelli. And now Black Rock's Drew Angus will set the tone as one of the opening artists at the inaugural Sound On Sound Music Festival this weekend.
Seaside Park, P.T. Barnum's gift to the city designed by landscape architect Frederick Law Olmstead, will host a two-day weekend of music, food vendors, craft beer featuring dozens of musicians including headliners Stevie Nicks, The Lumineers and Dave Matthews.
It's not every day that a local artist is tapped to front a festival of this magnitude organized by the founders of the Governor's Ball, in conjunction with Live Nation and Howard Saffan, brainchild of the Hartford Healthcare Amphitheater, where, by the way, Ringo And His All-Star Band perform Friday night. The Beatles drummer playing Bridgeport is not a bad way to kick off a music weekend.
What to bring, what not to bring, bag and chair policies, payment methods, parking, access, food, drink and set times can be found at Sound On Sound information site here
Drew can see the West End of Seaside Park across the harbor from his perch in Black Rock. His musical tastes are quite eclectic, as he shares with us, that brings richness to his songwriting and cover song interpretations.
Drew offers some thoughts as he prepares to take the stage this Saturday at 12:45 p.m.
Q. Drew, I dare say there's a lot of trepidation that goes into opening day for such an event even among the experienced organizers associated with Sound On Sound. But you're the artist who's among the first to take the stage living right across Black Rock Harbor. Who knows, maybe at the 10th anniversary of Sound On Sound fans will ask: who were the artists that opened the inaugural event?
A. It's an honor to be representing my hometown and kicking off the first festival at Seaside Park since Gathering of the Vibes. I used to make my living as an event coordinator pouring drinks at music festivals just like this and would dream about getting up on one of those stages. It's been a long ride but through years of hard work and dedication to my craft, I am excited to be sharing this stage with some of my musical heroes. I hope to be back in 10 years … headlining!
Q. Black Rock is an extraordinary Bridgeport waterfront neighborhood. Tell us about your time there, where you hang out and have you played the local clubs?
A. I spend a lot of time at Park City Music Hall … It's become my 'living room' of sorts. I grew up playing at Acoustic Cafe and then The Acoustic and never really ventured off of the ave until I moved here during the pandemic. Black Rock is a great community and I've really enjoyed my time here so far and I look forward to many more years!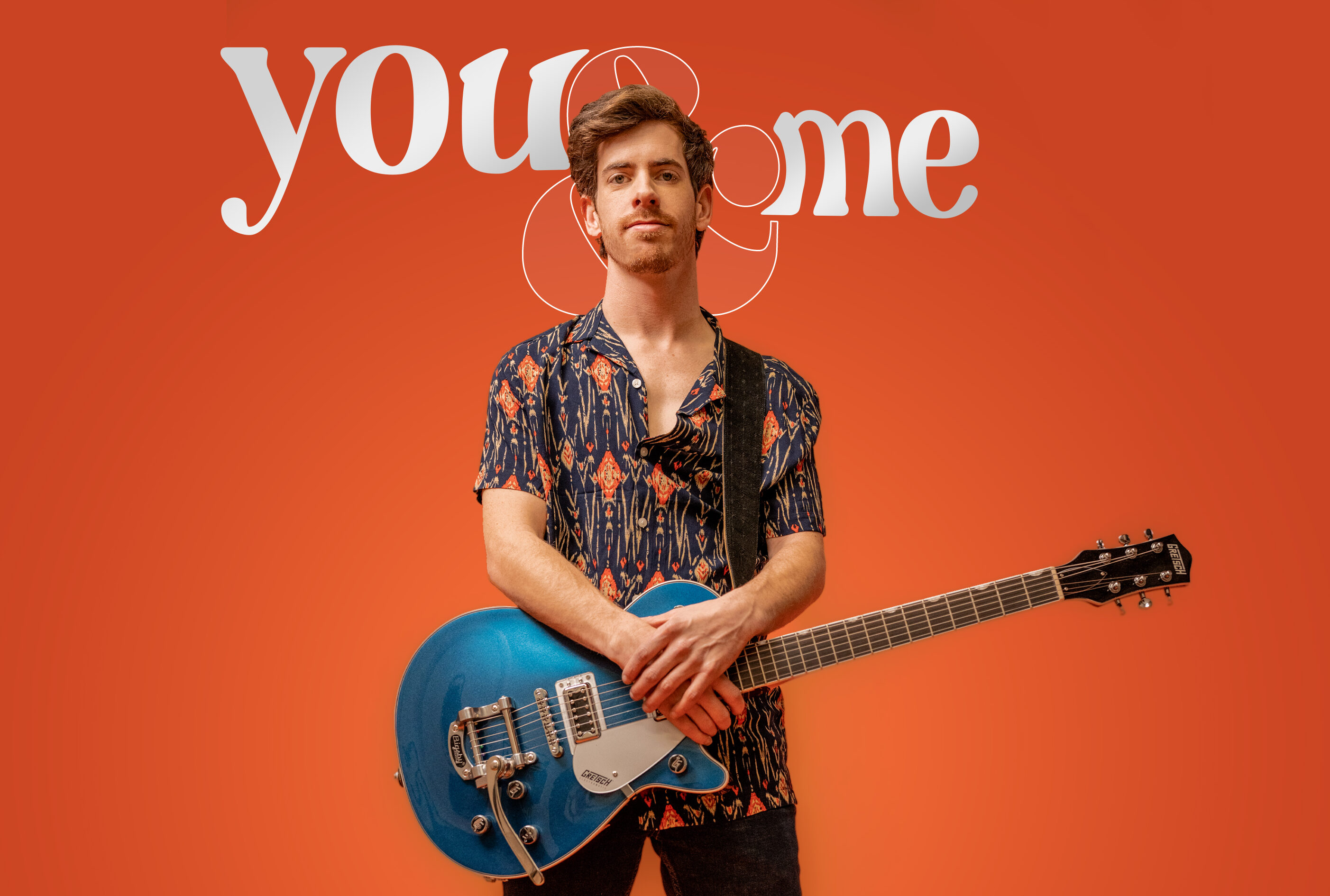 Q. As a young artist you embrace eclectic musical taste that's the stuff of Baby Boomers. Tell us about your influences?
A. You're right; I grew up listening to a lot of that classic rock sound. Tom Petty radio was always playing at my house so that certainly influenced me as I started my journey as a musician. I draw a lot of my current inspiration from The Tedeschi Trucks Band, Ben Rector, The Lumineers, Allen Stone and folks like that. Some of whom are playing at Sound on Sound. To share a stage with people who inspire you is a dream and I'm so grateful I get to do this and share my music.
Q. Who's on your Mount Rushmore for favorite artists? You only get four choices!
A. Mount Rushmore would always be under construction. Ha! Right now I really like The Lone Bellow, Allen Stone, Tom Petty, and Sammy Rae & The Friends.
Q. Your song Smokescreen features a hook–"you can't take the clock and put it in reverse 'cause I know I'd make the same mistakes or maybe so much worse"–is this about unrequited love or just stuff that happens in a relationship?
A. I wrote Smokescreen with my friend Marshall Cunningham after our time on American Idol. Smokescreen is about a rocky relationship and the line you mention is about both unrequited love and the good and bad things that happen in a relationship … you can't change the past.