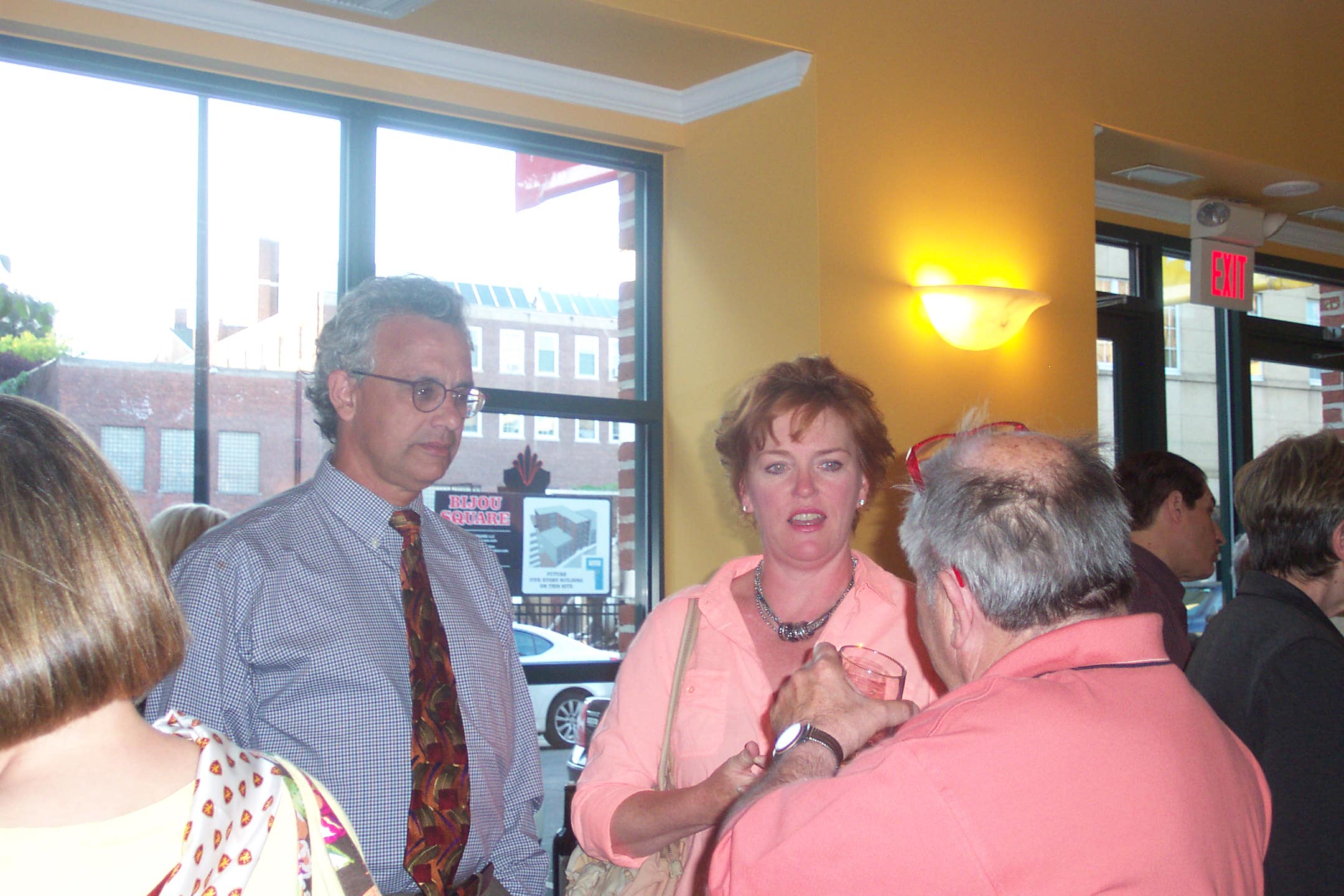 Rick Torres is an anomaly in city politics: the last Republican elected to a city office in one's own right–the City Council–without the benefit of state-mandated, minority party representation. In 2015 he came within a whisker of winning a State House seat in a special election, edged by Democrat Steve Stafstrom. In 2003, he waged a competitive race for mayor during a maelstrom of city corruption.
He's run twice since for mayor and now has taken a back seat in the political department. If there's a mayor of Black Rock, the cool waterfront hamlet, it's Rick, embraced by area residents who migrate to his landmark Harborview Market, part think tank, part gossip portal, part pleasure center among family and friends. And the food that Rick, his wife Michele, family and workers create has a tasty reputation beyond the neighborhood.
Rick's sturdy conservative mantra is also an outlier in Connecticut's largest city. When on the stump he's unabashed about his core beliefs yet most who disagree are able to separate the man from the issues.
The cerebral former Republican State Senator Rob Russo framed it well saying years ago "When he's Harborview Rick, people love him."
Rick came to the U.S. with his family from Castro's Cuba when he was a boy. Since then, he's volunteered at his kids schools, his church and with his neighborhood Little League. The Torres family recently bought the landmark music venue, the Acoustic Cafe, on Fairfield Avenue to bring more live music to the community and more people into Bridgeport. Here, he shares his thoughts with OIB, part of our Bridgeport Bicentennial commemoration.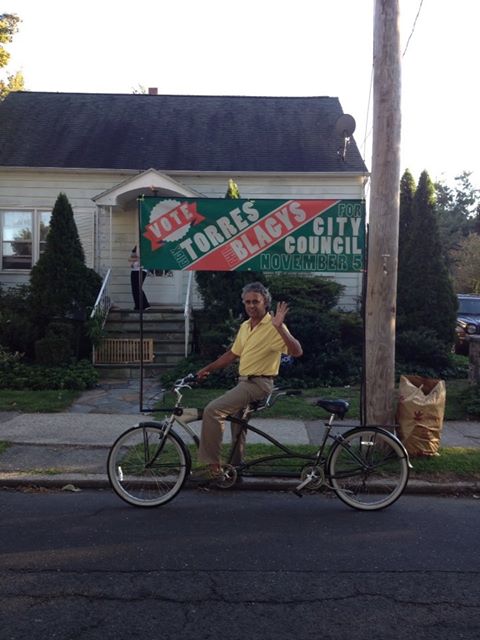 Q. What is your first memory of Bridgeport?
A. We arrived from Cuba late in the year 1967. I remember living in Evergreen Garden Apartments. I remember the first snowfall that year. I remember playing Black Rock Little league as an eight-year-old that Spring. I remember going to Longfellow grammar school and having my Puerto Rican classmate translate what the teacher said.
Q. What are your ties to Bridgeport and what do you do, either work or volunteer work, that benefits the city and its residents?
A. I have had a long and active life in Bridgeport. I was involved in community politics for 35 years. I volunteered as a Black Rock Little League coach, manager, board member and president for 15 years. I coached basketball at St. Ann's grammar school in both the boy's and girl's teams. I was the chairman of the St. Ann building committee that both renovated the church and built the gymnasium.
Q. What do you like best about Bridgeport?
A. I call myself a Bridgeport lifer. I can't imagine living anywhere else. I love the history of Bridgeport. I love Bridgeport's heterogeneous population. I love the many people, like me, who feel the same way about the city.
Q. Where is your favorite spot in the city to visit and why?
A. St. Mary's by the sea is nearby my home. It is a seawall walk and the sea is invigorating and picturesque.
Q. What's your favorite Bridgeport eatery and what do you like there? Not a trick question!
A. My bias here is based on being at Harborview Market each and every day. We do a good job at maintaining an interesting menu which we partake in often.
Q. Where do you see the city going?
A. As of 2015 I have disconnected from the political goings-on of the city. Recently, Michele and I have purchased the business formerly known as the Acoustic Cafe. The new name will be "Park City Music Hall." We will try to be successful in bringing the music life back to Bridgeport and we will make every effort to celebrate the city's rich park amenities.
Q. If you had a magic wand and could make a miracle happen for the city, what would it be?
A. My most important issue when I had political aspirations was to improve the quality of life for Bridgeporters. Too many people in the city are stuck in a vicious poverty cycle. I would change that if I could.