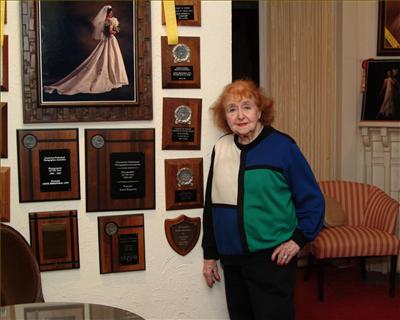 Anne Brignolo Hourcle captured bridal radiance. In a 14-room house on Kossuth Street along Washington Park on the East Side, Brignolo's photographic genius turned her into a city institution. If you were a bride you wanted Brignolo. She passed away last Saturday in the Northwest Continuum of Care at Kindred in Washington State where she had resided since 2009. She was 94.

Her father Bartholomew Brignolo was a pioneering photographer in Bridgeport. He had made the Brignolo name famous specializing in bridal work. Anne carried on the tradition working as a master portrait photographer for 50 years before her retirement in 2009. She was one of the many knowledgeable sources who donated generous amounts of time to me sharing stories about life in Bridgeport throughout the decades.
Graveside services will take place on Monday, February 10, at 1 p.m. in the Lawncroft Cemetery, 1740 Black Rock Turnpike, Fairfield. There will be no calling hours. Arrangements by the Abriola Parkview Funeral Home, Trumbull. A virtual candle may be lit by visiting www.abriola.com. More here.