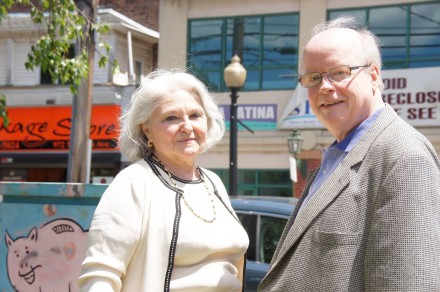 Days prior to a third Democratic primary for City Council in the North End 133rd District, that mischievous former State Rep. Bob Keeley says he's using his run as a platform and not necessarily to win. As he puts it "I have been mailing my candidacy in" for the greater cause of stopping "corruption." Is he lowering expectations for the Tuesday result?

In response to an OIB question about absentee ballots that caused Superior Court Judge Barbara Bellis to invalidate two prior primary votes, Keeley writes:
I am proud to say that my three court cases transcends my candidacy for city council one thousand times over. The moral to my story is simple: Bridgeport is beset by deep rooted corruption, permeating institutions of higher education, city hall, the town committee, elected and appointed officials, both statewide and local officials, city council members, and city patronage beneficiaries. I've made my point loud and clear, I am out to STOP CORRUPTION COLD. My service to Bridgeport is as a true reformer, not as an elected city council member.

This is why I have been mailing my candidacy in, but TKO'ing Ganim, Testa et al. through the courts! My cause has been heard far and wide. I haven't been interested in my candidacy at all except as a pathway to expose the Bridgeport criminals, of which there are many! Arrest and prosecute Bridgeport criminals, now!"
Keeley and zoning commissioner Anne Pappas Phillips are challenging party endorsed Michael DeFilippo and Jeanette Herron. A third vote will take place Tuesday.