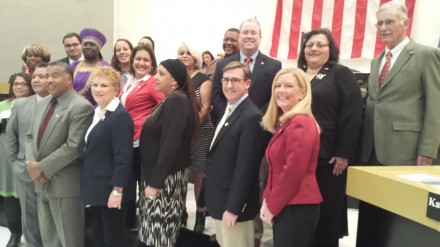 Who says the off-cycle 2017 election season will be a yawner? We posed this question four years ago–the last municipal off-season campaign year–and it was a screamer. All endorsed Democrats for City Council and Board of Education were flamed in primaries, part of it electors' disgust for the political establishment. What's on tap come new year? Twenty City Council seats and six Board of Education positions.

In Bridgeport, the mayor has a four-year term. The City Council, two-year terms. The school board, four-year terms staggered.
Positioning has already begun for the 2017 election calendar. The school board, by virtue of citywide races, heads the ticket. The 2013 school board class has three incumbents, Democrat Howard Gardner, Republican Joe Larcheveque and Working Families Party Sauda Baraka. Democrats Dave Hennessey and Andre Baker were also elected in 2013, but resigned their seats. Hennessey resigned as a Republican and Mayor Joe Ganim filled his spot with Annette Segarra-Negron. Baker, who also is a member of the State House, was replaced by Rafael Fonseca.
So the big question is how many will seek reelection? Larcheveque would do so as chair of the maladjusted school board that has had four leaders in four years. With state-mandated minority party representation at play, Larcheveque's biggest rival would come from the Working Families Party depending on the quality of the candidates.
One thing's for sure, Maria Pereira, who was elected to a four-year term in 2015, will be in the thick of things both on the school board and City Council level. She is also Democratic leader of the 138th District, which leads us to the City Council where Upper East Side incumbents Anthony Paoletto and Nessah Smith face reelection without Pereira's support. They've had a falling-out. Who will Pereira back for school board and City Council?
Several other questions also remain.
Will City Council President Tom McCarthy run again?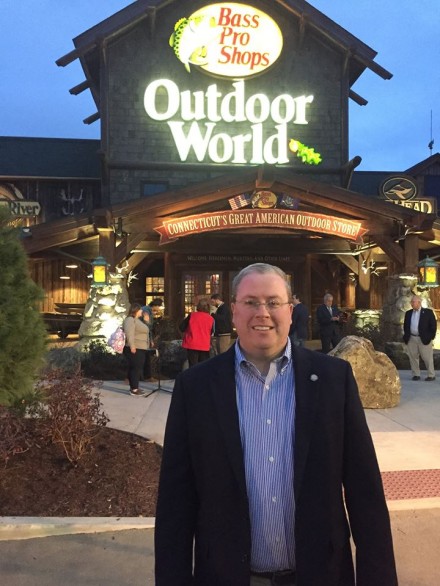 How about Jim Holloway, the council's longest-serving member?
What will Black Rockers Scott Burns and Katie Bukovsky do? Burns, co-chair of the Budget and Appropriations Committee, endured a noisy fiscal session this year representing the city's highest-taxed neighborhood. Will holding the line on taxes in 2017 amelioriate the tax angst for Burns' reelection?
2017 is also a key year for Ganim after a challenging fiscal year. He needs to hold the line on taxes to create some neighborhood stability and confidence in the business community and potential investors, especially if he's looking to position beyond Bridgeport in the 2018 statewide election cycle.
Far fetched? Maybe. Maybe not. It's Joe. And with Joe, ya never know.