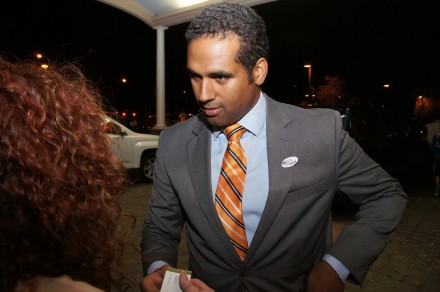 Last summer was the craziest election season in Connecticut's largest city. Joe Ganim stormed back to make redemption history, upsetting Bill Finch in a September primary relegating Finch the first mayor in city history to lose a primary. How do you top that? Likely never. But when it comes to politics, Bridgeport is the city that rarely disappoints and the 2016 legislative cycle is offering up at least three political pearls.

Political maverick Maria Pereira, the school board member who loves taking on the Democratic establishment, announced last week she's challenging incumbent State Rep. Charlie Stallworth, a Ganim appointee, in an August primary.
On Monday OIB broke the news that City Council President Tom McCarthy will challenge incumbent freshman Marilyn Moore in a primary in Connecticut's city-suburban 22nd State Senate District.
Not to be outdone, the other state senator representing Bridgeport Ed Gomes will face a challenge from school board chairman Dennis Bradley, a young smooth-talking attorney.
Bradley-Gomes is a battle between a 30-something and an 80-something.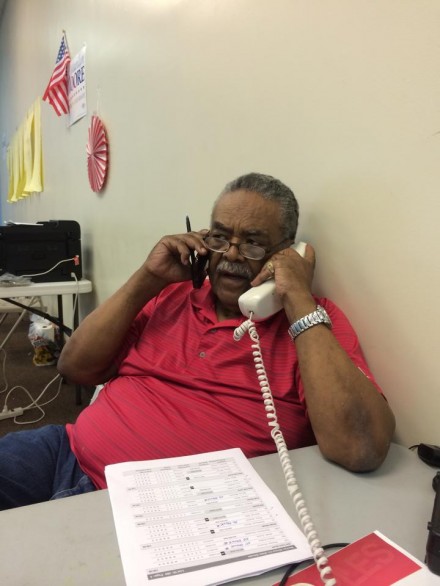 Ed Gomes is warrior who knows the joy of winning, the sorrow of losing, and the exhilaration of regaining a seat he lost.
In the spring of 2012, Gomes got a late start organizing his reelection. Six months earlier he was in the hospital recovering from heart surgery. Ernie Newton took the political establishment by surprise winning the endorsement for the state senate seat he was forced to resign in the aftermath of a public corruption conviction seven years prior. State House member Andres Ayala was also in the race raising early money and building political alliances. In a three-way primary Ayala pulled it out in a close battle with Newton with Gomes a distant third. It seemed Gomes was finished politically.
But hold on a minute. Ayala won reelection two years later, then was appointed by Governor Dan Malloy commissioner of the state Department of Motor Vehicles creating a special election to fill his seat in the winter of 2015. City Council member Ricky DeJesus jumped in. So did Gomes. DeJesus won a tainted endorsement when the chair of the nominating convention who happened to be his lawyer broke a tie. Gomes, however, had secured a spot on the Working Families Party line and croaked DeJesus in the special election following revelations of DeJesus owing back taxes and child support.
Bradley is now the young gun taking on the warrior.
Connecticut's 23rd Senate District, covering two-thirds of Bridgeport and a piece of western Stratford, is a marvel political science study. In 1980 a genial funeral home director from the East End Margaret Morton challenged the Democratic political establishment's incumbent candidate Salvatore DePiano in a primary. The nice lady from the East End galvanized anti-establishment forces to become the first African American woman elected to Connecticut's state senate.
When she retired, Alvin Penn occupied the seat, then Newton, then Gomes, then Ayala, then Gomes again.
Now Bradley is trying to build coalitions to defeat Gomes. In 2014, Bradley challenge endorsed Dem Chris Rosario in a State House primary. He finished second, but in doing so ran ahead of incumbent Christina Ayala. Last year, supporting Joe Ganim, Bradley won a seat on the school board and was named chairman with the blessing of Ganim and Democratic Town Chair Mario Testa.
The young gun versus the warrior is one of three legislative primaries to watch this summer.