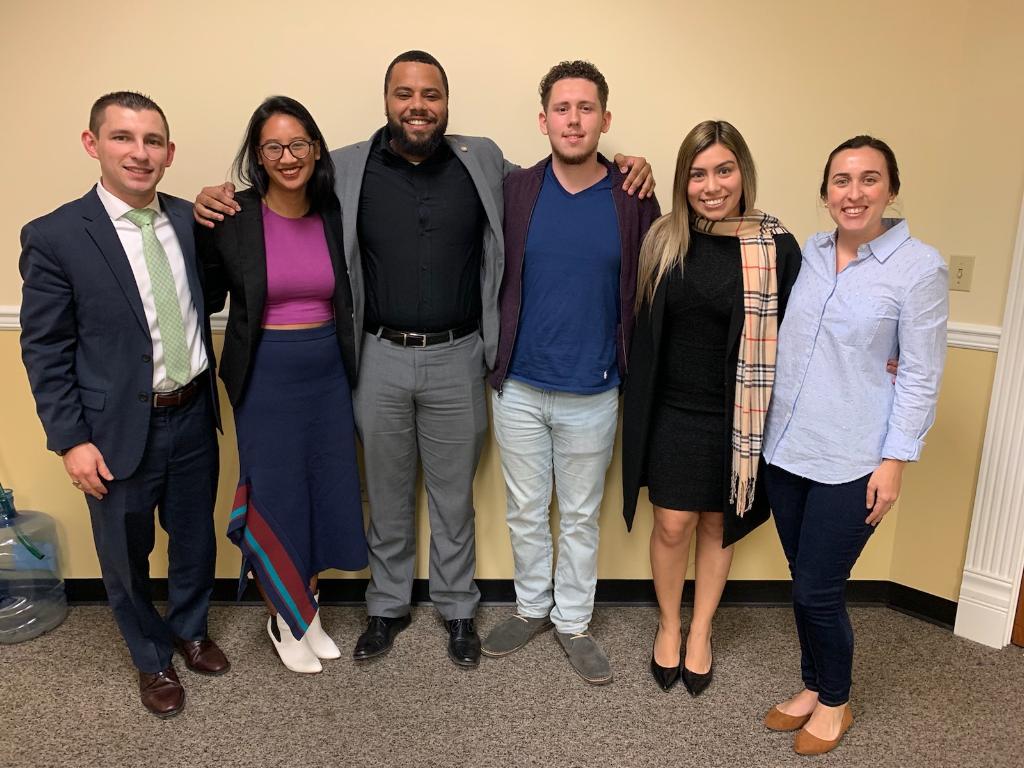 The Greater Bridgeport Young Democrats on Tuesday announced its new leadership for 2019, a municipal election cycle that includes races for mayor, City Council and Board of Education.
The following members were elected to the leadership positions:
City Councilman from the West Side Marcus Brown was named president; Antonio Felipe, a former member of the Democratic Town Committee, vice president; Tom Gaudett, an administrative aide to Mayor Joe Ganim, secretary; Paula Romero, expected to be a candidate for Board of Education, treasurer; Lauren Gray, most recently campaign manager for Congressman Jim Himes' reelection, chapter representative; and Emalee Thittavong, a digital communications professional from Fairfield, chapter representative.
After decades of dormancy, the Young Dems local chapter has raised its profile in recent years backed by an emerging group of voices involved in city and regional politics.
"I'm excited to push this organization forward in 2019 with a focus on recruitment and membership retention as we head into the municipal elections," says Brown who is seeking reelection to the City Council. "Our focus will be recruiting young members who represent the city's diverse population."
Outgoing President Constance Vickers is now head of the statewide branch of the organization.
"It is our duty to build the bench for the next generation of Democratic leaders," she says. "I know this new leadership team will focus on building a diverse and inclusive membership while building a stronger base and extending the table for everyone who wants to get involved."
One way or another, the Young Dems will be involved heavily in the upcoming municipal elections; some as candidates, some as activists, and as a whole potentially a unifying voice for candidates seeking organizational support.