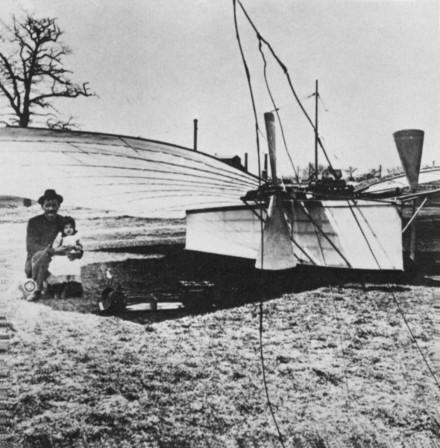 A vast body of evidence shows in 1901 Bridgeport resident Gustave Whitehead flew two years before the Wright brothers. Slowly, Whitehead is finally receiving the credit he deserves. Part of the problem was the slimy deal the Smithsonian cut with the Wright brothers.

Rob Foley, co-host of the Bridgeport Now cable access show will feature a segment on Whitehead tonight:
Tonight on Bridgeport Now TV we celebrate some good news for Bridgeport, though the news is only just now getting out in the United States, after I sent out releases to news agencies this morning. However, in Germany there are many news reports on the historical correction by aviation authorities that now puts Bridgeport on the map worldwide as first in manned, powered navigable flight before the Wright Brothers.

It was the historian at the Gustave Whitehead Museum, John Brown, who did extensive and meticulous research on Bridgeport's inventor, which finally convinced aviation authorities. Whitehead flew in 1901, two years prior to the Wright Brothers. Tune in tonight to see the historian when he calls in via Skype at 8pm to discuss. Then the aviation authority from the UK who made the statement will call in. After that, a call-in from Andy Kosch, who built and flew a replica of the airplane, which is on display at the Discovery Museum. What does this mean now? A lot of textbooks need to be amended. North Carolina license plates have to change, and so does Wikipedia when they refer to the Whitehead flight claim as "dismissed by mainstream aviation historians."
From John Burgeson, CT Post:
The 100th anniversary edition of Jane's All the World Aircraft, long considered the bible of just about every human-made object that got off the ground, will credit Bridgeport's Gustave Whitehead as the first man to build an operational heavier-than-air aircraft.
Read more here.