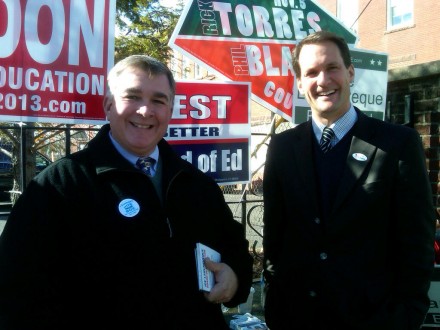 The tiny Connecticut Working Families Party, with just a few hundred registered voters throughout the state, has reached its goal of coalition control of the Board of Education, according to unofficial returns, with the reelection of Sauda Baraka and election of three Democrats its supporters helped in the September 10 primary that were also victorious on Tuesday. They will now set policy for the school district in the state's most populous city. Republican Joe Larcheveque, however, won the other minority-party position riding a huge win at Black Rock School precinct.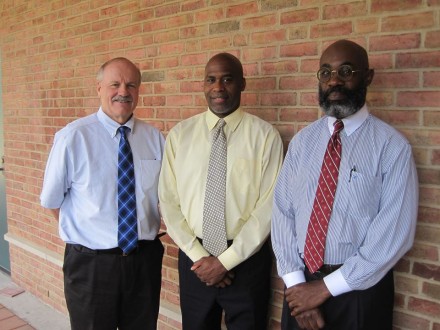 Democrats Andre Baker, Dave Hennessey and Howard Gardner won Tuesday with Baraka creating what appears to be a five-member voting bloc as they join incumbent WFP member John Bagley. Baker also ran on the WFP line. They will join the three Democrats on the school board generally supportive of Superintendent of Schools Paul Vallas–Ken Moales, Hernan Illingworth and Jacqui Kelleher–whose remaining time in the district is certainly tenuous given these results. The Connecticut Supreme Court will also decide Vallas' credentials to lead a state school district. Superior Court Judge Barbara Bellis ruled Vallas lacks the proper legal certification following a lawsuit brought by retired Superior Court Judge Carmen Lopez, a city resident. Vallas has remained on the job pending appeal.
It is expected the new school board will have an organizational meeting in December with the selection of officers. Moales is the current chairman.
The Working Families Party has built a coalition campaign operation of disaffected Democrats and union activists opposed to the administration of Mayor Bill Finch and the direction of school policy under Vallas while appealing also to unaffiliated voters.
In 2009 the Working Families Party surprised city Republicans claiming two seats slotted for minority-party representation with the election of Baraka and Maria Pereira who is now Bridgeport chairman of the party. She decided not to seek another four-year term.
This was a key election for city Republicans as well following losses for minority party slots since 2009. Larcheveque's win provides the GOP a voice on the board. Larcheveque ran ahead of Working Families candidate Eric Stewart-Alicea for the second minority-party position. John Weldon and Steve Best also ran on the GOP line. Republican school board candidates overall ran much stronger than four years ago.
Unofficial results:
Democrat Hennessey 3998
Democrat Gardner 3767
Democrat Baker 3689
Working Families Baraka 1823
Republican Larcheveque 1796
Working Families Stewart-Alicea 1683
Working Families Baker 1535
Republican Best 1516
Republican Weldon 1457
News release from Working Families Party:
Bridgeport- Working Families Party candidates Andre Baker Jr. and WFP incumbent Sauda Baraka have won seats on the Bridgeport Board of Education. The top vote-getter was Andre Baker Jr. who was cross-endorsed–the nominee of both the Working Families Party and the Democratic Party.

The victorious Working Families Party slate will join current Working Families Board of Education member John Bagley.

"It's clear that parents, educators, and voters in Bridgeport have had enough, and want a say in how their schools run," said Lindsay Farrell, Executive Director of the Connecticut Working Families Party. "They elected Sauda and Andre because they know they will be independent advocates for every student in Bridgeport. We're disappointed that Eric will not join the Board of Education, but know he'll continue to be a dedicated parent advocate as the President of the District Parent Advisory Council."

"I'm honored that the parents and voters in Bridgeport have chosen to reelect me to the Bridgeport Board of Education," said Sauda Baraka. "We're proud of our public schools in Bridgeport, and tonight our city made that clear. Andre and I, along with Dave Hennessey, Howard Gardner, and John Bagley will stand up for a quality education for every single student."

Two other seats went to Democratic nominees Howard Gardner, and Dave Hennessey, who along with Working Families Democrat Andre Baker won a hotly contested Democratic Primary in September. Those Democrats, known as the "BEST" slate (Better Education Starts Today) won their primary with backing from the Working Families Party, the Bridgeport Education Association and committed parents and activists. They defeated the candidates selected by the Democratic machine.

The fifth seat went to Republican Joe Larcheveque.

The Working Families and Democratic candidates have pledged to work together as a team on the Board of Education. Together with John Bagley, they will constitute a five-vote majority on the Board of Education.