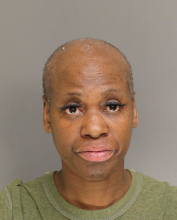 It's tough enough being a city cop without an owner siccing her pit bull on you. From public safety spokesman Bill Kaempffer.
A 48-year-old city woman faces charges in connection with an incident in which her dog attacked a police officer.
Police had been assigned to pay extra attention to the area of East Main Street after several commercial and street robberies.

Officer Damien Csech saw two occupants of a vehicle acting suspiciously. He observed several motor vehicle violations and the pick-up circling the block. The vehicle pulled into a parking lot in the 1000 block of East Main Street and Csech pulled into the lot as well.

As he approached the truck to speak with the occupants, the female exited the passenger side and attempted to walk away. She was asked to get back into the vehicle. At that time, she was verbally uncooperative and then opened the door, intentionally allowing a pit bull to jump out of the vehicle. The dog attacked Csech, who attempted to push off the dog and fired one shot from his service pistol.

The dog was taken by Bridgeport Animal Control.

The suspect, Pandora McNeill, of Bridgeport, was charged with assault on a police officer, criminal attempt at second-degree assault, reckless endangerment and interfering with police. Her bond was set at $50,000.

The officer was treated at Saint Vincent's Medical Center for injuries. The dog was euthanized this morning due to its injuries.