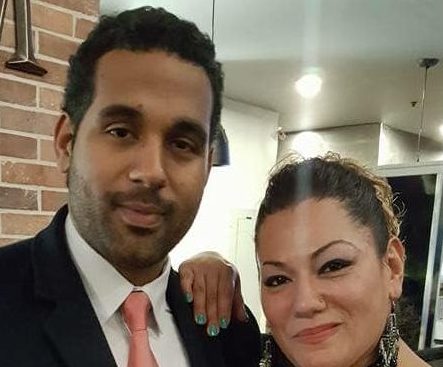 She once looked upon him adoringly, the lawyer who represented her in scrapes with the law, now Jessica Martinez asserts State Senator Dennis Bradley victimized her on their way to federal charges. The former school board chair served as treasurer of Bradley's 2018 run for state senate, the centerpiece of government allegations that Bradley orchestrated a wire fraud scheme to obtain $180,000 in public money to finance his campaign.
Both have been charged with wire fraud, Martinez additional knocks of providing false information to a federal grand jury and federal agents. Martinez asserts in court documents she was coached by Bradley about what to say, jeopardizing her legal standing.
She wants to be separated from the trial to frame herself a victim.
Could this lead to another delay in the trial? Jury selection is scheduled for May 31. If so, it will add still another curious wrinkle to this case bumping against Bradley's reelection.
Tuesday night party insiders bolted from Bradley to endorse city minister Herron Gaston for the seat. Bradley managed just enough backing to qualify for an August primary.
Let's assume the trial begins the second week of June and completes by July 1. If convicted Bradley's options are limited for reelection, if he's acquitted he's now emboldened. But even if convicted he's still on the primary ballot to make his case. He wouldn't be sentenced likely until October.
If trial is delayed two months he then makes his case under indictment but not convicted with a trial pending.
More from Dan Tepfer, CT Post:
But according to documents filed in U.S. District Court Thursday, Martinez claims Bradley used his authority as her lawyer to convince her to allegedly commit fraud.

"Mr. Bradley had enormous power over Ms. Martinez because of their attorney-client relationship, their employer-subordinate relationship, and their personal relationship; that Mr. Bradley exercised considerable sway over Ms. Martinez; and that Ms. Martinez finds herself charged with federal crimes because Mr. Bradley maneuvered her in an effort to cover up his own misconduct," the documents state.

… The documents state that although Martinez held the title of campaign treasurer, her role was almost entirely nominal and the evidence at trial will show that other individuals, not Martinez, handled the actual duties of treasurer, including filings with SEEC.

"Ms. Martinez's defense team plans to argue that Ms. Martinez was fundamentally a victim of Mr. Bradley," the documents state.

The documents state that Bradley was Martinez's lawyer in an unrelated state criminal case and they had an attorney-client relationship at the time of Martinez's alleged false statement to the FBI and her alleged false statement to the federal grand jury.

The documents state that Martinez consulted with Bradley before her grand jury testimony on September 23, 2020, and Bradley also discouraged Martinez from hiring a lawyer for her grand jury appearance.
Full story here.