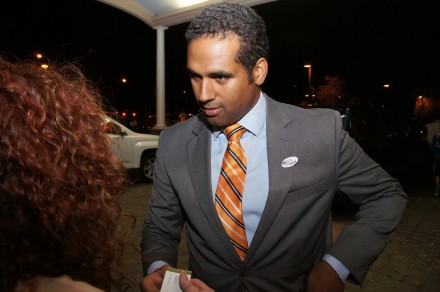 In politics timing is everything. Is the time right for Board of Education chairman Dennis Bradley to challenge State Senator Ed Gomes?

Gomes, who will turn 80 soon, is telling pols he wants one more term. Voters returned him to the State Senate last February during a dramatic special election when Gomes won the seat running on the Working Families Party line following a controversial Democratic convention in which attorney Ed Farrow who did legal work for then City Councilman Ricky DeJesus broke a delegate tie handing him the nomination.
A series of issues dogged DeJesus on the campaign trail including being a deadbeat on taxes and child support. Gomes cruised to an easy win in a field that included lightning rod school board member Ken Moales.
Bradley, a young ambitious attorney who also served on the Fire Commission, was the leading voter producer among Board of Education candidates who ran on Joe Ganim's mayoral slate. Bradley also had the backing of the Working Families Party. He then was elected chairman of the school board, in which Democratic Town Chair Mario Testa was in the mix, over several veteran members who helped to create a wider relationship gulf with school board member Maria Pereira who ran on the same slate as Bradley.
Bradley has started to make the rounds feeling out State Senate support from party insiders. Although Gomes won the special election on the Working Families Party line, he's been making calls to Democratic leaders telling them he wants their support for one more two-year term. The party endorsement will take place in May. Will Bradley stay patient and wait? Or will he challenge Gomes who was defeated as an incumbent by Andres Ayala in a 2012 primary? Ayala served one full term, was reelected, then was immediately appointed by Governor Dan Malloy commissioner of the Department of Motor Vehicles that created a vacancy and the ordering of a special election.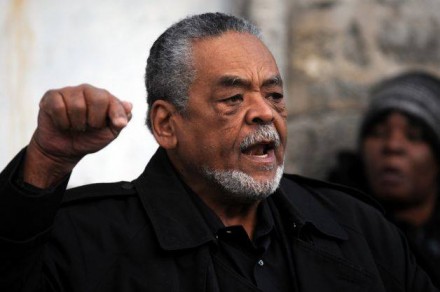 Gomes' support of Mary-Jane Foster for mayor did not sit well with some party regulars who backed Joe Ganim. Gomes represents Connecticut's 23rd Senate District that covers about two thirds of the city and a portion of Stratford. This is an election year for Bridgeport's eight-member legislative delegation, in addition to Gomes and State Senator Marilyn Moore, State House members Steve Stafstrom, Ezequiel Santiago, Jack Hennessy, Chris Rosario, Charlie Stallworth and Andre Baker.
A few of them could face August primaries. And others, in addition to Bradley, could be looking at Gomes' seat.