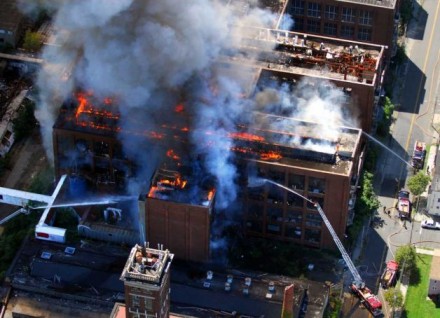 Lawyers for the city and developer Sal DiNardo have resumed discussions to forge agreement on a demolition and remediation plan for the 28-acre former Remington Arms plant on the East Side that would include six acres for a second city train station.

An ugly fire last August became a flashpoint for health and safety of East Side residents with representatives of the city and DiNardo pointing fingers over responsibility.
In the weeks after the August fire emergency crews took down portions of the former manufacturing plant deemed an immediate health and safety threat, but the majority of the hulking structures remain. The price tag to demolish and clear the site will cost millions depending on a future usage.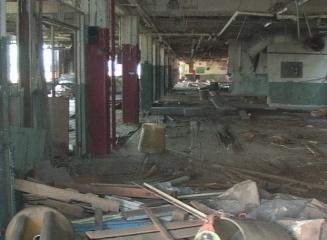 In the months before the August fire DiNardo's attorney Chuck Willinger had many conversations with city officials about a plan to demolish and clear the site that included performance standards, in exchange for the city forgiving back taxes, and DiNardo spending $3 million of his own money to clear the site over approximately a two-year period, in addition to $100,000 a year to the city for 10 years, as part of a remediation agreement. Those talks broke down.
Remington sold its Abrasive Products business and the Barnum Avenue site in Bridgeport to RemGrit Corporation in 1986, according to Remington's corporate history. In recent years the vacated site has been controlled by a limited liability company led by DiNardo. The city went to court to enforce payment of back taxes on the property. DiNardo had the LLC placed into bankruptcy court. Both sides have decided that rather than posture in court to try to work out an agreement.
Mayor Bill Finch wants a portion of the property for a train station. That would take years to make happen, but if the city and DiNardo can reach agreement additional portions of the buildings could come down in an election year. We'll see.