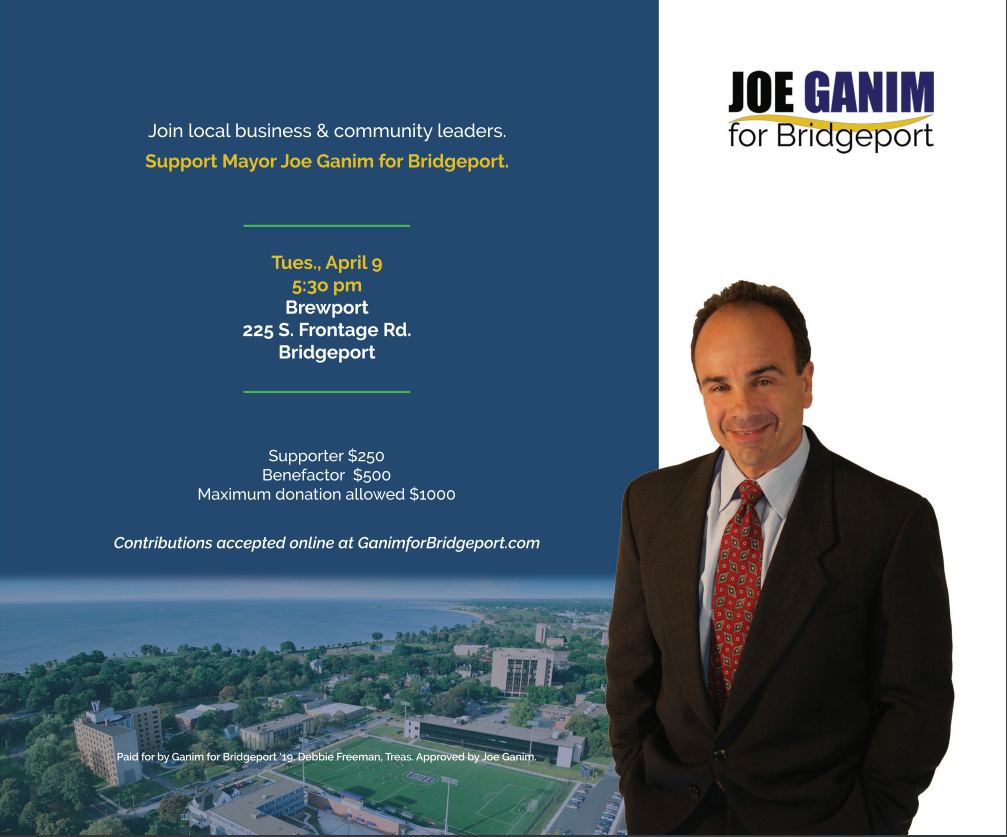 Money is the mother's milk of mayoral campaigns. Wednesday is the deadline for mayoral candidates to file their first quarter campaign finance reports with the Town Clerk's Office. The reports will provide a marker for candidate relevancy.
The amount of money Mayor Joe Ganim raises moving forward is not within question: he'll amass mountain ranges of moolah. The larger question is what will his opponents State Senator Marilyn Moore and State Representative Charlie Stallworth bank?
Moore has been raising money since February and put on a strong push in March with 12 fundraising events, according to her Facebook page, including several venues outside of Bridgeport leveraging her relationships in the legislature as well as supporters embracing her progressive credentials.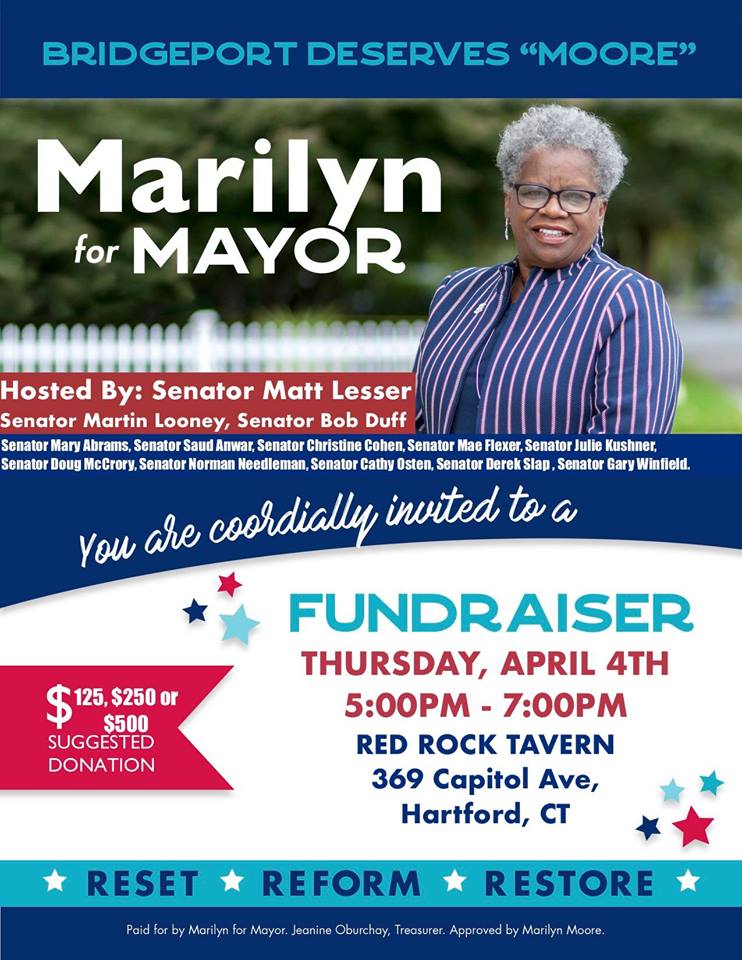 The first quarter fundraising is the key one to watch because the early money is always the easiest money to raise when friends, relatives, neighbors and core constituencies step up first. Establishment money and serial givers tend to support the incumbent mayor so it's key for opponents to showcase fundraising strength early. If it's not there early it tends not to show up.
Money alone does not win mayoral races in Bridgeport; the other components, organization and message must be in place. But money helps to drive the message and organization, the infrastructure necessary to turn out an election-day vote. So how can money be measured?
In the modern history of city elections covering the past 30 years, roughly $250,000 is generally the benchmark for opponents to compete. Four years ago Joe Ganim reentered the city's political scene raising more than $200,000 in his first quarter fundraising effort. Ganim, a relentless fundraiser, did not officially enter the race for the city's top position until early May after raising more than $50,000 in one night in an exploratory phase for mayor in April.
Ultimately Finch's reelection campaign spent about $600,000 doubling Ganim's total. Ganim proved that given the right campaign machinations an incumbent can be taken out in a primary despite a significant fundraising advantage. So it boils down to this: what's needed to compete?
The Moore campaign has not yet released fundraising totals but for argument's sake let's say $75K is raised for her first quarter. If she can match that in the next quarter fundraising period ending June 30 she'd have raised $150,000, leaving another 10 weeks or so to bank additional dollars assuming she wages a primary challenge. Opponents raising larger dollars heading closer to the vote depends on a number of factors including the challenger's momentum, standing of the incumbent and the campaign intangibles that take on a life of their own.
Additional dollars can also be spent in the cause of electing or defeating a candidate via independent expenditures outside candidate committee reports. Such expenditures cannot be coordinated with the benefiting campaign or candidate.
Stallworth did not formally enter the mayoral race until early March so whatever number is posted in his first report will reflect money raised in just three weeks.