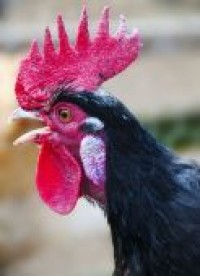 Is it me, or do we now have three wings of the Democratic Party in Bridgeport. The Mario Testa wing, the John Stafstrom wing, the Chris Caruso wing.
Can you imagine Mario, Stafstrom and the Big Wave meeting to become one big happy family? Yeah, when donkeys fly. What, no Bill Finch wing? Well, the mayor is probably split between the Testa wing and Stafstrom wing. And why does the Big Wave have a wing? He gets the disaffected pols who have nowhere else to land. Paging Andy Fardy! (Town Committee, what say you?)

Mario had a bad day last Tuesday. His candidate for governor Ned Lamont got hammered by Dan Malloy. Mario is telling anyone willing to listen in his restaurant that he "won Bridgeport." Mario emptied his tank on this primary and won by a stinking 43 votes. What a win. Well I guess a win is a win, eh? But considering Mario's machismo promising a large Lamont win in the city, winning by a few dozen votes is a stick in the eye.
John Stafstrom, who Mario dethroned for control of the party a few years ago, must be feeling roosterish with the Malloy win. He and the Big Wave were on the same side for the primary fight. Could this be a lasting honeymoon? Probably not, but ya never know.
Meet Chief Joe In Black Rock
State Rep. Auden Grogins and Police Chief Joseph Gaudett will host a neighborhood discussion at 6 tonight at the Black Rock Library Branch, 2705 Fairfield Avenue, on the recent spike in crime affecting Black Rock.
Latest Linda McMahon video hits Dick:
From Jim Himes:
Himes, UB Announce $1.1 million for Student Support Services

U.S. Dept. of Education grant will help provide services to at-risk students

BRIDGEPORT, CT—Congressman Jim Himes (CT-4) and the University of Bridgeport announced today that the school will receive a $1.1 million U.S. Department of Education grant. The funding will be used to provide a range of services to help low-income, first-generation college students and students with disabilities boost their academic performance and successfully complete college.

Established in 1965, the Student Support Services (SSS) program is one of eight federal education campaigns that identify and assist students from disadvantaged backgrounds as they progress from middle school through college.

Studies have shown that low-income, first-generation college students are nearly four times more likely to leave college than peers without those risk factors. After six years, 43 percent of low-income, first-generation students leave college without earning a degree, according to The Pell Institute.

"A good job starts with a good education, and college should be affordable and accessible to any student ready to take on the rigors and commitment of higher education," said Himes. "This grant will help meet our shared interest of providing more students the tools they need to reach their fullest potential while helping our country become more competitive in the changing global economy."

U.S. Senators Chris Dodd and Joe Lieberman backed the grant application, as well.

"This is an extremely competitive grant," said UB Provost Michael Spitzer. "For schools like UB and communities like Bridgeport, it provides critical funding to address the needs of a significant portion of their populations."

Under the grant, UB will receive $220,000 per year for five years, beginning September 1st, to help 140 undergraduate students annually who meet certain eligibility requirements. Incoming and continuing students will be invited to join the program based on information they provide on the Free Application for Federal Student Aid (FAFSA). Graduates from academically disadvantaged high schools in the Bridgeport area who are new to or continuing their studies at UB also may qualify. UB faculty and staff may nominate students, and students may apply to the program.

Once enrolled, students will receive tutoring, guidance in selecting courses, information on how to obtain federal financial aid and other public and private scholarships, as well as assistance in completing grant and scholarship applications. Students will receive financial education to help them fully understand school loans and minimize school-related debt. The SSS program also features additional workshops, lectures, career counseling, and activities to encourage students to pursue appropriate graduate and professional education.