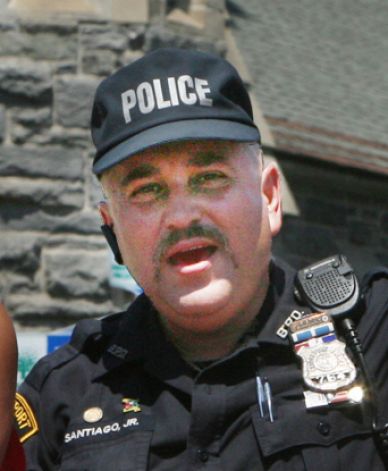 If a civilian had accidentally fired a gun in a crowded eatery instead of Police Officer Juan Santiago who suffered a bullet wound to the leg, would the situation be treated differently? Is this incident much ado about nothing or should action be taken? Frank Juliano and Mike Mayko from the CT Post examine.
The veteran police officer who discharged a gun in a crowded restaurant Tuesday, shooting himself in the leg and blowing a bowling ball-sized hole through a nearby window, has been released from St. Vincent's Medical Center and placed on paid sick leave.


But Juan Santiago, the 55-year-old officer who heads the department's Police Hispanic Society, faces no criminal charges.

Nor does he face any violation of department rules and regulations, which has caused community activists to claim police use double standards to protect their own.
More here.