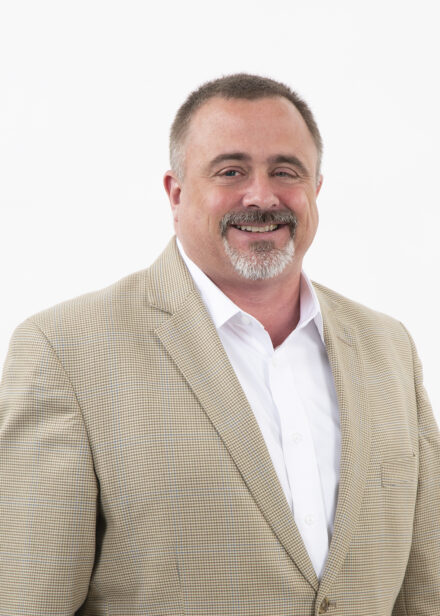 John Weldon
John Weldon, who served five years as chair of the Board of Education, shares this commentary on why he resigned his elected position.
A week or so has passed since I resigned my seat on the Bridgeport Board of Education. The media has painted the picture that I did so under criticism of how I led the search process for a new Superintendent. I appreciate they have to sensationalize a bit to sell papers and advertising, and I'm okay with that. However, to set the record straight and give a more concise reason for my resignation, I resigned due to a lack of ethics/integrity in the process of selecting a superintendent for Bridgeport Public Schools and how that continued lack of ethics/integrity could affect me going forward from a professional standpoint as a public administrator with the MTA.

To give some insight, going into the search process, the Board rallied publicly that it would be a search process with integrity. They spoke publicly about recruiting someone with world class experience. The search for an Interim Superintendent yielded a variety of highly qualified candidates, most with doctoral degrees and extensive past superintendent experience (one of them with past Bridgeport Superintendent experience and another with urban Superintendent experience in Norwalk, Hartford and Cincinnati). Despite all of this, when the search committee was behind closed doors, the conversation changed and became focused on racial optics, rather than who could best lead the District. One Board member stated, "I don't want some middle-aged white guy being the face of the District." Someone else said, "If we pick Alyshia, we'll be giving the community of color what it wants. She'll be like a figurehead and her executive staff will make sure everything gets done." Also, throughout the process, meetings were leaked to the public, candidate names were leaked by some Board members, interview questions were leaked, and some Board members contacted their favored candidates directly, outside of the search process, to let them know what was going on and give them an inside track. Further, the day after interviews were held, I was contacted by our HR Director to inform me that it was all over the District that Alyshia Perrin would be selected, even though we were still in our deliberations.

A claim has repeatedly been made that Ms. Perrin was the "highest ranked" candidate. In reality, there was no comprehensive ranking system encompassing education, experience, or other technical qualifications of all nine candidates. Rather, there was scoring of how well we felt four of the nine candidates answered a series of interview questions. True, Ms. Perrin scored well with some interviewers, but other candidates scored better with other interviewers. Having said that, to give the impression that any candidate had an overall highest ranking or score is a false narrative and there is no one who would ever be able to provide a matrix to show that. In the end, the full Board never gained unanimous consensus on one candidate. At best, they were split between two: Steven Adamowski, PhD and Alyshia Perrin. In the end, for the racial optics that a majority of the Board favored, Ms. Perrin was elected Interim Superintendent.

I am a career public administrator, currently working with the MTA as a Senior Manager of Construction Contracts. As a public officer who awards hundreds of millions of dollars in publicly funded contracts, my reputation must be above reproach and every process I am associated with has to be followed with a high level of ethics and integrity. The Bridgeport Board of Education has strayed from that and allowed itself to become corrupted in the interest of race politics. An entity that operates like that is not something I can be associated with, from the standpoint of my own professional reputation, and so I must step away from it.

With regard to Ms. Perrin, for her part, all she did was apply for a job. Irrespective of my knowledge of the process and how it became corrupted behind the scenes, and her qualifications compared with others which were far superior to hers, she was the Board's pick. As such, I spent the two weeks prior to my resignation having HR on-board her with her new senior staff. I also worked with the Board's attorney to draft her contract, as well as an agreement with her union that protects her by allowing her to stay an employee and return as a union member if she does not get the permanent superintendency. I wish her well because her success is a success for the District and that's what's really most important. My issue is not with her, but with a majority of the Board that made a hiring decision based on choosing racial optics over the merits of a candidate and what is in the best business interest of the 20,000 students in Bridgeport Public Schools–and how that practice continuing in the future could affect my own professional reputation.

In closing, as I reflect on my six years on the Board (five of them as Chairman), I consider it an honor and a privilege to have been able to serve my community in this fashion. It has been an enlightening experience that allowed me to encounter so many gifted and dedicated teachers, administrators and other staff members who want to do good for Bridgeport's youth. I have been proud to serve alongside some very dedicated Board Members, and other community leaders, who I've since become good friends with. I wish the Bridgeport school community all the best as it moves into the future.