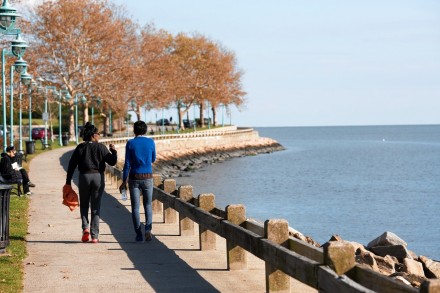 From Melanie Lefkowitz, Wall Street Journal:
In the 370 years since Black Rock, Conn. was settled by Europeans, the area has at times been a busy deep-water port and a center for shipbuilding.
Today, it is a vibrant neighborhood where middle-class families, artists, downsizing senior citizens and young professionals live side by side. Residents say the community, part of the city of Bridgeport, prizes its distinctive identity and engaged population, as well as its downtown, local arts scene and picturesque waterfront park.

"It's rare to find that combination of urban amenities and great natural beauty," says Gail Robinson, a 30-year resident of Black Rock and a broker with William Raveis Real Estate. "There's tremendous diversity in terms of what people do for a living … which gives it a certain vibrancy in terms of sharing ideas and interests."
Full story here.