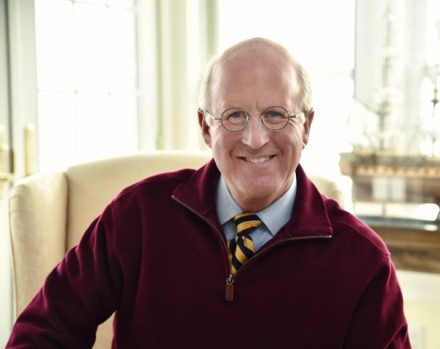 The 2018 gubernatorial campaign of Bridgeport resident David Walker announced on Tuesday the former U.S. comptroller general has raised roughly $277,000 in contributions of $100 and less in his quest to qualify for the state's Citizens Election Program of publicly funded races. Under the program candidates must raise small dollar amounts of $250,000 to qualify for a public grant.

"Passing this key fundraising milestone so soon is a recognition of the momentum our campaign has and that voters around the state recognize that I have the right experience to lead the Connecticut Turnaround," Walker said in a statement. "With my experience re-organizing and turning around large, complicated government and private sector entities, I won't be learning on the job. I will put together a turnaround team that will revitalize our State."
The Walker campaign has received contributions from across Connecticut as well as from 47 states, districts and territories.
Walker's part of a large field of Republican candidates that include Mayors Mark Boughton in Danbury, Mark Lauretti in Shelton and former Trumbull First Selectman Tim Herbst. In lieu of the party endorsement he'll need 15 percent delegate support at the state party convention in May to wage an August primary. Shortly after the convention the State Elections Enforcement Commission will parcel out public grants to qualifying candidates in a labor-intensive fundraising process. For a primary, it means roughly $1.4 million to spend. The respective party nominees will receive approximately $6.5 million for the general election.
The Walker camp will continue to raise additional contributions from Connecticut residents to achieve a cushion for its state elections grant application and have adequate funds to conduct an effective delegate outreach and convention effort.