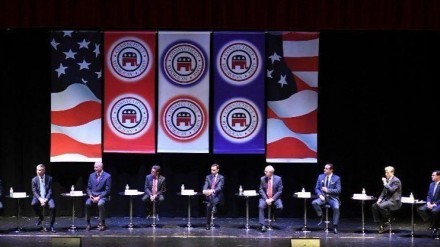 Republican gubernatorial candidate Bridgeport resident David Walker says he supports a casino destination for Bridgeport. The former U.S. comptroller general joined eight other GOP candidates for governor at a forum in New Britain Wednesday night.

From Daniela Altimari, Hartford Courant:
The candidates also appeared to have a consensus on casino gambling. Several contenders backed a plan to build a casino in Bridgeport, including Walker who lives in the city.

"I'm not a gambler," Walker said. "I don't think we can solve our state's [fiscal] problems by going after recreational marijuana, by going after toll roads, by going after casinos," he said. Yet a casino in Bridgeport could revitalize the city and draw people who might not visit other casinos in the state, he added.

Srinivasan said the whole idea of casinos as gambling meccas is outdated. "These are entertainment complexes, these are vacation destinations," he said. "The model has changed."
Full story here.