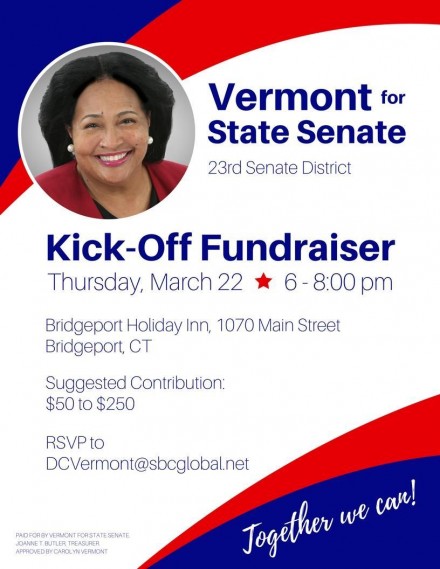 Former Greater Bridgeport NAACP leader Carolyn Vermont has joined Aaron Turner and Dennis Bradley as State Senate candidates vying to fill the seat of a retiring Ed Gomes in Connecticut's 23rd District that covers about two thirds of Bridgeport and a piece of western Stratford.

The legislative election cycle is in full swing with party endorsements to take place in May followed by August primaries. Both major parties are also expected to feature primaries for governor in August.
Vermont, like Turner and Bradley, is participating in the state's public financing program. She must raise $15,000 in donations of $250 and less to receiver a larger pot of taxpayer dough. Turner announced last week he has already met that threshold. Bradley, the Democratic endorsed candidate for the seat in 2016, lost to Gomes in a primary.
Gomes is backing Turner, his former legislative assistant.