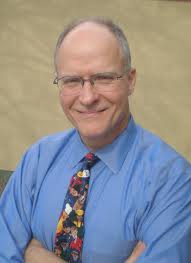 UPDATE: A special meeting of the Board of Education is scheduled for Wednesday (today), 6 p.m. in Conference Room 305 of City Hall, 45 Lyon Terrace to discuss Superintendent of Schools Paul Vallas' mid-year evaluation. A spokesperson for Vallas says the original notice for a meeting Tuesday night was issued in error on the school board website. The school board is expected to set a date for a public hearing to receive input from citizens regarding Vallas' evaluation as the school board weighs a contract extension offer.

On one side you have Democrats who control a thin 5-4 margin on most BOE votes, Jacqui Kelleher, Hernan Illingworth, Kenneth Moales, Tom Mulligan and Leticia Colon. They are generally opposed by three members of Connecticut's Working Families Party, Sauda Baraka, Maria Pereira and John Bagley, joined by renegade Democrat Bobby Simmons.
Last month Vallas told OIB:
"In August, I declined the request of the State appointed Board of Education to extend my contract beyond June of 2013. I made this choice as I believed that ultimately the decision should be left to the returning elected Board. That said, I do believe deeply in the need to sustain the positive steps we have taken to improve Bridgeport Schools. With this in mind, I would be open to discussing staying beyond June should the current Board decide that this would be in the best interest of Bridgeport's students and community at large."
When Vallas was recruited to Bridgeport at the urging of Connecticut Education Commissioner Stefan Pryor more than a year ago following state control of city schools now back in local control, it was billed as a short-term measure to stabilize the deeply troubled school system, institute reforms and set the table for a long-term school chief.
As school districts go, Bridgeport is small by comparison to the Philadelphia, Chicago and New Orleans systems Vallas supervised, but the city has become something of a national incubator for the numerous similarly sized districts from around the country. It's a model Vallas may want to play out for awhile. A number of positive of initiatives are underway, some that began before Vallas' arrival such as construction of a regional magnet high school near the Trumbull line off the Route 25-8 Connector, as well as positive steps on his watch such as school safety measures, relationships with area universities, formation of a first responders program and progress toward construction of a desperately needed new Harding High School.
Vallas' detractors say he cuts corners on issuing contracts to education vendors, spends too much time away from the district for his other education initiatives around the country and lacks the transparency required for such a troubled district.
One thing's for sure, Mayor Bill Finch and the majority on the school board want Vallas to stay while the school board's minority opposition prefer making life difficult for Vallas. Stay tuned.
More on the BOE: www.bridgeportedu.net
Political and government analyst Jonathan Pelto shares his take on things here.