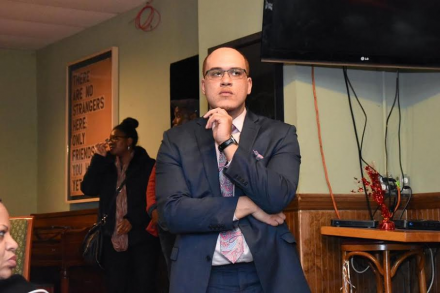 Aaron Turner, former legislative aide to a retiring State Senator Ed Gomes, has qualified for the August 14 primary ballot to challenge Democratic-endorsed Dennis Bradley, a member of the Board of Education, in his quest to replace his former boss in the 23rd District.

The office of the Connecticut Secretary of the State announced on Wednesday that Turner secured 1,662 verified petition signatures of district Democrats out of 1,585 needed to challenge Bradley. The district covers roughly two thirds of Bridgeport and a portion of western Stratford. Former executive director of the Greater Bridgeport NAACP Carolyn Vermont did not have sufficient signatures to make the ballot.
Two years ago Bradley lost a primary to incumbent Gomes.