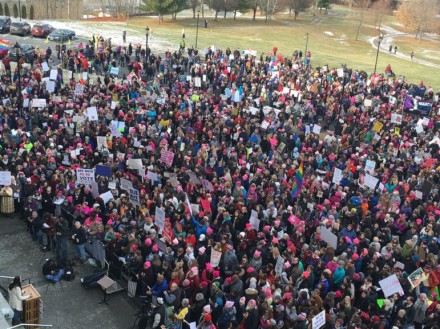 From Clarice Silber, CT Mirror:
A year after thousands of Connecticut marchers took to the streets wearing pink hats and carrying homemade signs of resistance in the first Women's March in Hartford, residents returned Saturday to again issue calls for action–this time to empower women at the ballot box.
A crowd police estimated at 10,000 gathered outside the State Capitol as marchers around the country protested President Donald Trump's policies, and highlighted the #MeToo movement against sexual assault and harassment.

This year's event was focused on motivating women to vote and run for positions of power, rally organizers said.
Full story here.