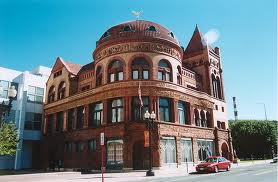 What are you doing tonight?
Historian Michael Bielawa, UB professor Eric Lehman and your intrepid OIB host will wax about the state's largest city starting at 7 p.m. at the Barnum Museum. The house P.T. Barnum gifted to the city is recovering bit by bit from the explosive tornado that ripped through the downtown two years ago. Museum Director Kathy Maher is opening the doors tonight to allow us to pontificate and hear from you about things that matter.

We'll cover industry, development, sports, politics, government, food, art, opera (okay, maybe not opera, unless it's about Jenny Lind) and field audience questions on the state of the city. Come see us, come yell (well, not too loud) at us, join us. The spirit of Mr. Barnum, Jasper McLevy, Hi-Ho D'Addario and Pete "Sunshine" Brewster will be in the air. Who's Pete Brewster? Show up tonight; we'll let you know.