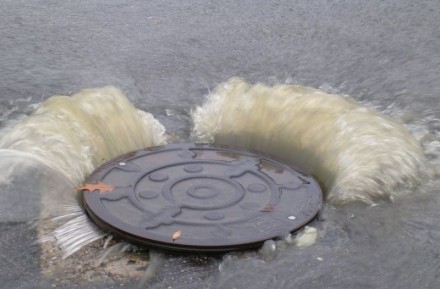 Now that Bridgeport and Trumbull are moving closer to settling sewer fee rate issues, the parties are contemplating discussions that could flush new revenue into their general funds: a regional sewer authority.

Discussions have been on and off for years and broke down in part because of hostile relations between then-Mayor Bill Finch and Trumbull First Selectman Tim Herbst. Finch is gone, defeated by Joe Ganim in a Democratic primary last September. The team Finch had in place to negotiate with Trumbull is gone too. Cooler heads could prevail in negotiating benefits for both communities.
State law exists that allows municipalities to enter into a regional authority. New Haven, for instance, has a regional authority with neighboring towns.
Trumbull has sewers, but no sewage treatment plant. Building its own treatment system would cost a fortune and a host of environmental issues. Trumbull's waste is piped into Bridgeport where it is processed at the city's West End sewer treatment system. This relationship goes back about 50 years during the construction of the Trumbull Shopping Park, developed by the Frouge Corporation, known today as Westfield Trumbull. Most of Trumbull is now sewer developed.
Bridgeport and Trumbull have been engaged in on-again, off-again, negotiations to create a regional sewer authority that could help the bottom line of both communities. A regional sewer authority would create a mini municipality that purchases the wastewater assets of the communities. Presto: millions of dollars for the municipalities. The town of Monroe, which has no sewers, could also be included in the regional authority. The problem becomes how much users are then charged to finance the assets purchased by the authority.
State legislative leadership such as House Speaker Brendan Sharkey and Senate President Martin Looney also support regional approaches that benefit communities. It also opens additional Clean Water Act money to upgrade treatment facilities.