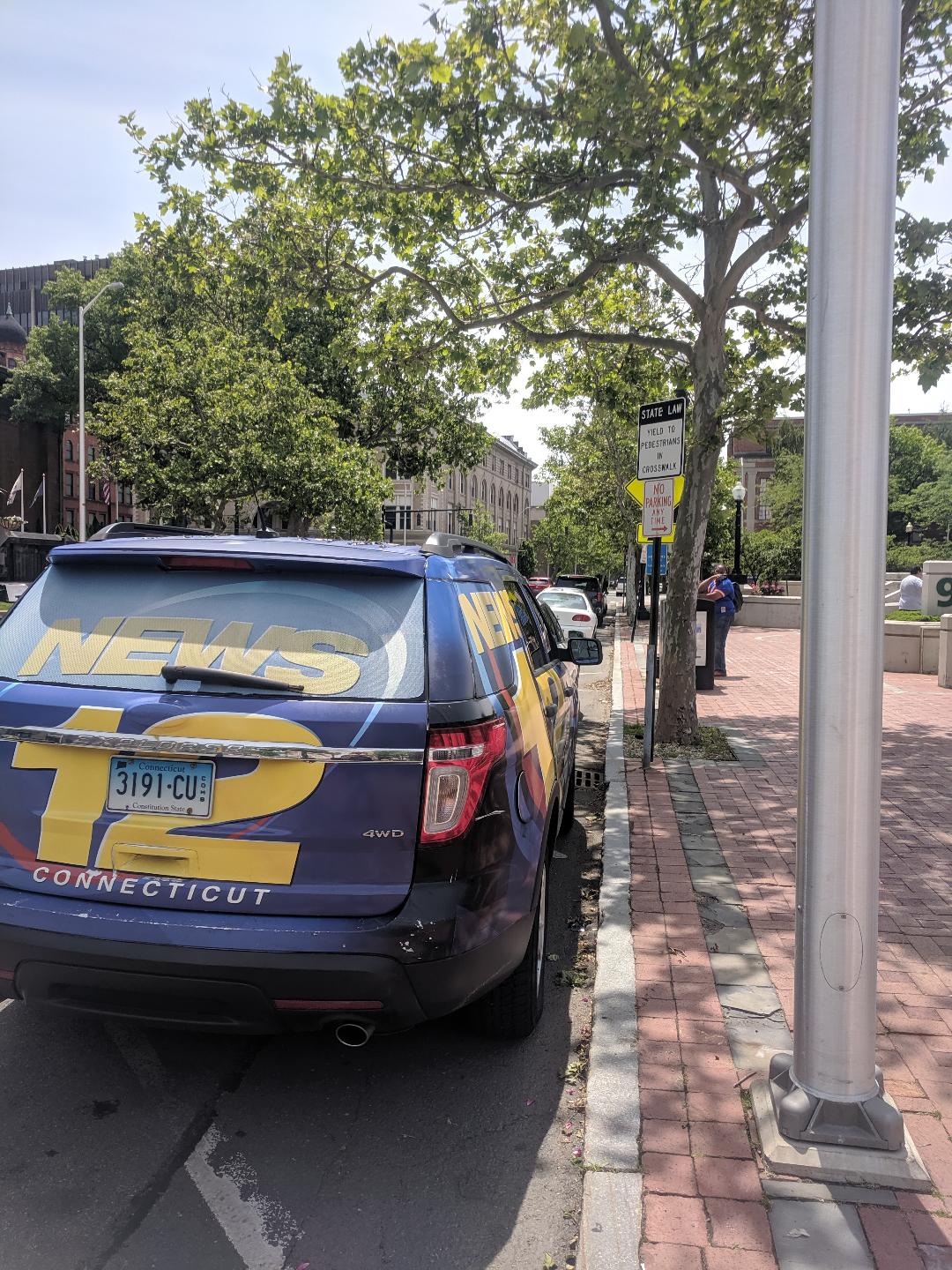 When you're News 12 sympathetic to all things local and the political establishment you can park anywhere in Connecticut's largest city. Case in point News 12 reporter John Craven pulls up with his resplendent company wagon logo in a clearly defined "no parking" crosswalk area ready to serve his viewers in front of the Margaret Morton Government Center.
It didn't matter that a paid parking meter was just a few steps behind or above.
Ah, believe it or not, a city police vehicle pulled up behind shortly after. What happened? Nothing. Why? It's News 12 and they love us.
If it were me, you, or generally someone else, yup a ticket to caress the city's revenues. Some of us don't have or want that much power.
But to be fair, here's Craven's reporting on behalf of a good cause even if some talking head in a Long Island office, who has no clue about Bridgeport, whispers into his ear.