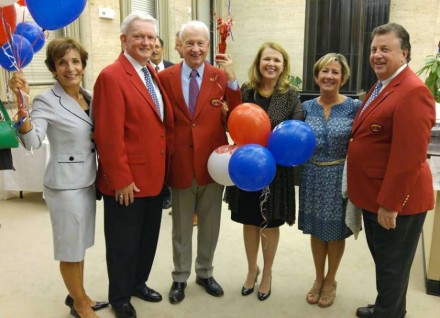 From Jim Shay, CT Post:
Terry O'Connor, executive director of the Cardinal Shehan Center and McGivney Community Center, has been named the 2017 Ringmaster of the Barnum Festival.
[…]
"It's an honor to be named ringmaster and follow in the footsteps of 68 other distinguished Ringmasters, especially Herman Steinkraus, creator of the Barnum Festival and the president and board chairman of the Bridgeport Brass Company," said O'Connor. "The building the Cardinal Shehan Center has called home for over 50 years was also the home of Bridgeport Brass Company. Being named the 69th ringmaster is especially exciting for me because five past Shehan Center board members were also ringmasters, George Santa, Corty Phillips, Paul Miller, Mike Bisceglia and Mike Niedermeier, as well as longtime friend and supporter of the Shehan Center David D'Addario," said O'Connor, who is 69 years old.

See the full story here.