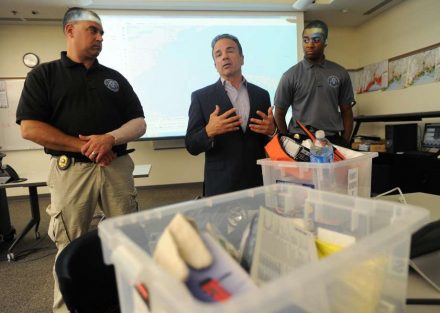 Mayor Joe Ganim has appointed city resident Terron Jones who most recently worked in the Emergency Operations Center as public information officer handling media relations for police and fire and disseminating emergency-related information to the community.
"Terron is the ideal person to serve the City of Bridgeport in this role," said Mayor Ganim in a prepared statement. "He has extensive knowledge of the city's emergency preparedness and public safety operations."
Jones replaces Av Harris who is transitioning back to the full-time position as director of legislative affairs with the start of the General Assembly session next month.
"I look forward to the opportunity to assist in communications between our first responders, media partners and community members," said Jones. "I am passionate about public safety and am humbled to serve my city in this role."